Beyond LASIK: No-Flap, No-Cut, No-Blades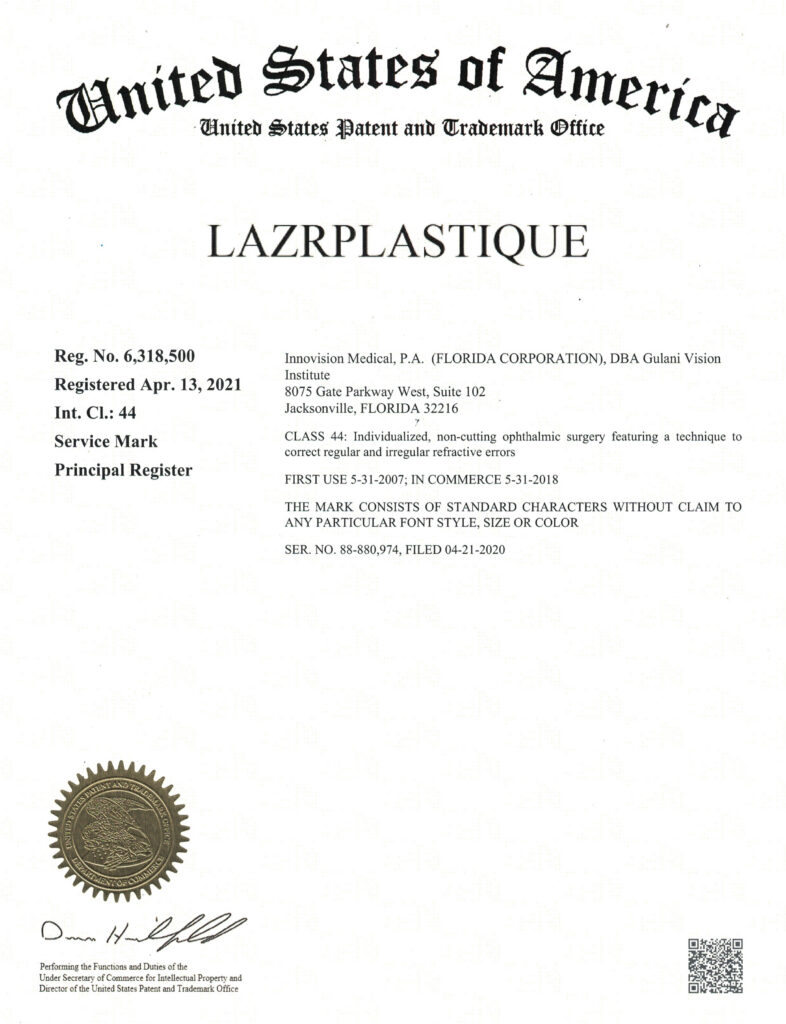 Over three decades of continued innovation with an enviable track record of success along with his award-winning inventions, publications and international teachings for colleagues globally especially, having consistent success with some of the most varied and complex LASIK cases from all over the world, have resulted in Dr. Gulani's proprietary LaZrPlastique® surgery. As the premier choice for your LASIK surgery, schedule your NexGen LASIK consultation in his Jacksonville office.
Always years ahead of his peers worldwide with his international privileges and technology innovations, Dr. Gulani performs beyond the "cookie-cutter" LASIK surgeries offered elsewhere.
After a thorough, personal consultation and detailed diagnostic evaluation, Dr. Gulani will choose among his full range of techniques and technologies (KLEAR™ system), to custom-design your No-Cut, No-Blade LaZrPlastique® Surgery to address your refractive errors (glasses or contact lens prescription) while also individually addressing your unique anatomy, physiology, and optical status to safely deliver your best vision potential, in many cases even beyond 20/20.

Basic LASIK surgery, that involves cutting the cornea (don't get fooled by misleading advertising that calls it "Bladeless"; it still involves cutting a flap of cornea, with or without blades), though successful in most cases, could result in dry eyes, night vision issues, regression of effects including potentially weakening the cornea long term.
Having honed LASIK and the full spectrum of laser vision surgery over three decades to this non-cutting, micron-precise, laser-elegant procedure – LaZrPlastique®, Dr. Gulani has minimized potential downsides of Lasik surgery while maximizing vision outcomes – truly custom-designing the procedure then to each eye.
LaZrPlastique® is usually performed and completed within minutes in our elegant and advanced Laser Suite using the Excimer Laser with its micron-precise, invisible laser beam which sculpts (shapes) the cornea without any pain with numbing drops and majority of patients notice vision improvement even while still under the Laser thus addressing all levels of nearsightedness, farsightedness, astigmatism and presbyopia (reading glasses).


This Advanced, Smooth-Surface, No-Cut, No-Blade, No-Flap, NexGen Lasik surgery allows even patients who are told they are "Not A Candidates" for LASIK an opportunity to lead their life without glasses and contact lenses. LaZrPlastique® is for all patients who qualify for Lasik, PRK surgery and additionally for those who are called "Not a Candidate" for the following reasons:
High Nearsightedness (Myopia), Farsightedness (Hyperopia) and Astigmatism
Thin Cornea
Large Pupil
Corneal Scars
Dry Eyes
Irregular Astigmatism
Previous Radial Keratotomy (RK) surgery
Keratoconus Complications
Collagen Cross-Linking Complications
Lasik Complications
SMILETM Complications
Cataract surgery complications
Premium Lens implant side effects like Halos, poor night vision or glare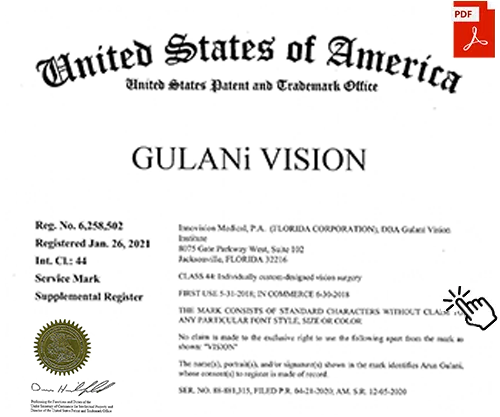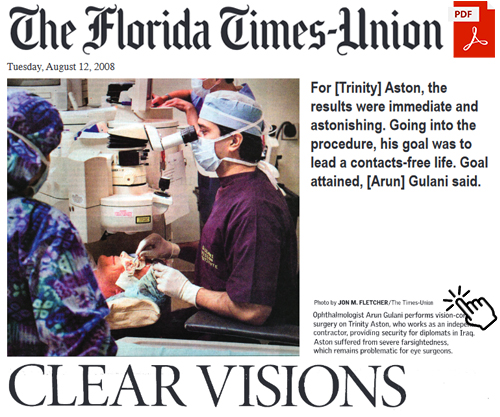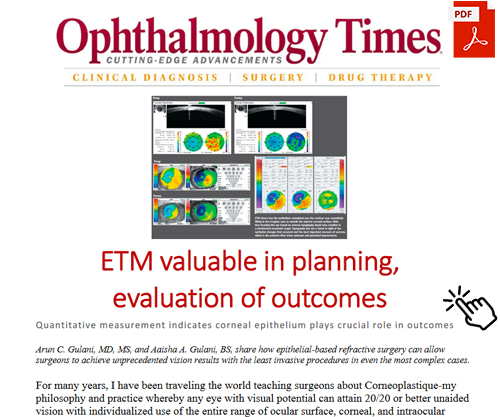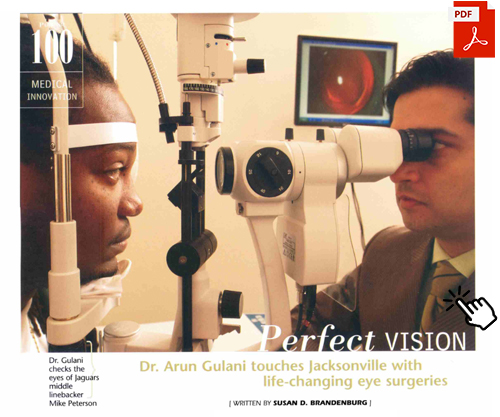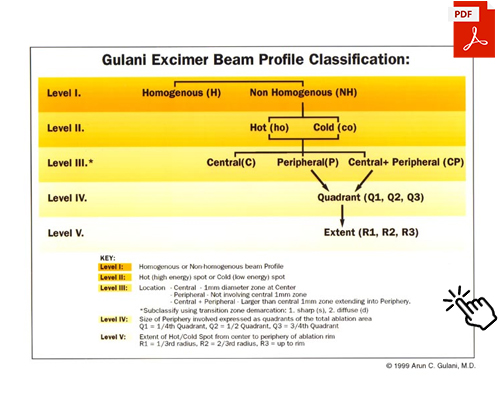 What if there was no need to make a Flap and, better still, no need for a Cut at all?
…We could then marry the safety of PRK (Photo-Refractive Keratectomy) surgery without its inherent drawbacks of pain, delayed healing or corneal haze, along with the proven and timely success of Lasik surgery, without its drawback of cutting a flap with a blade or laser (since corneal flap cutting during Lasik by blade or laser is responsible for majority of complications). This was the seed that led Dr. Gulani to hone his skills and innovate concepts over three decades and invent award-winning instruments and proprietary protocols to introduce this next generation technique of LaZrPlastique®.

Dr. Gulani has been among the foremost in the world with LASIK surgery and the full range of LASIK including over 20 Laser Vision Surgeries (ie. Custom LASIK, Wavefront LASIK, Topo-guided LASIK, EpiLASIK, LASEK, SBK, Bladeless LASIK, PRK, ASA, etc), which are among 40 Vision Corrective Surgeries (surgeries to remove glasses and contact lenses) and unlimited combinations that he performs.

With his own natural vision being, 20/10 (2 lines better than 20/20), Dr. Gulani embarked on a mission to strive for this vision level beyond 20/20 in each and every patient. He also wanted to help people who were told they are "Not a Candidates," and then also those who had LASIK surgery complications or inadequate outcomes elsewhere.
His dedicated passion and innovations over 30 years has resulted in this future direction of LASIK surgery called LaZrPlastique® which today can address all of those desires in helping millions of people worldwide. LaZrPlastique® can not only deliver the vision outcomes of LASIK surgery but in many cases Dr. Gulani has delivered vision beyond 20/20. Further, using LaZrPlastique®, he can even correct LASIK surgery complications.
The LaZrPlastique® technique does not require making a flap in the cornea and hence does not violate the strength of the cornea as much as LASIK or SMILETM does. This, besides raising safety and comfort during surgery also avoids chances of inducing dry eyes (in fact Dr. Gulani has used this technique on dry eye patients successfully).
Dr. Gulani approaches each eye like a camera and designs a customized plan for each patient's individual vision goals. He believes that the very question of "Am I a candidate doctor?" is un-warranted. It arises only because most surgeons perform one or two techniques of surgery and hence try and fit the surgery to the patient (Candidacy?). He believes that this approach is flawed in that it pre-decides the surgery (due to limited options and abilities of the surgeon) instead of determining what is "Best for the patient".
Using the sophisticated, new-generation Laser with uniquely honed protocols, custom-designed ablation, and frequency data along with modulations in measurements, treatments and healing patterns, he has proved his consistent results in a wide range of patient cases from all over the world.

Beyond LASIK, in the range of patients it can treat, and Beyond LASIK in the results that are delivered many a times beyond 20/20, along with higher safety, and self-corrective advantages, could very well allow LaZrPlastique® to "Prepare & Repair" LASIK surgery itself.