Fly In For Your Gulani Vision
We are privileged to be the vision surgical choice of patients and eye surgeons all over the world. Here you will find some suggestions summarized by many of our worldwide patients to make your vision journey with us a memorable experience.

What if I live out of Town/State or Country – how does that work?

That is absolutely fine as patients from all over the World seek Dr. Gulani regularly. Despite being one of the most sought after eye surgeons in the world, Dr. Gulani will make time to personally see you in a detailed consultation where he himself checks your eyes, interviews you and reviews all special diagnostic tests to arrive at a surgical plan designed uniquely to your eyes. He loves questions and likes to make sure you fully understand exactly what is wrong with your eyes and how he suggests a customized plan with a unique Technique, Technology and Target approach to your best possible vision.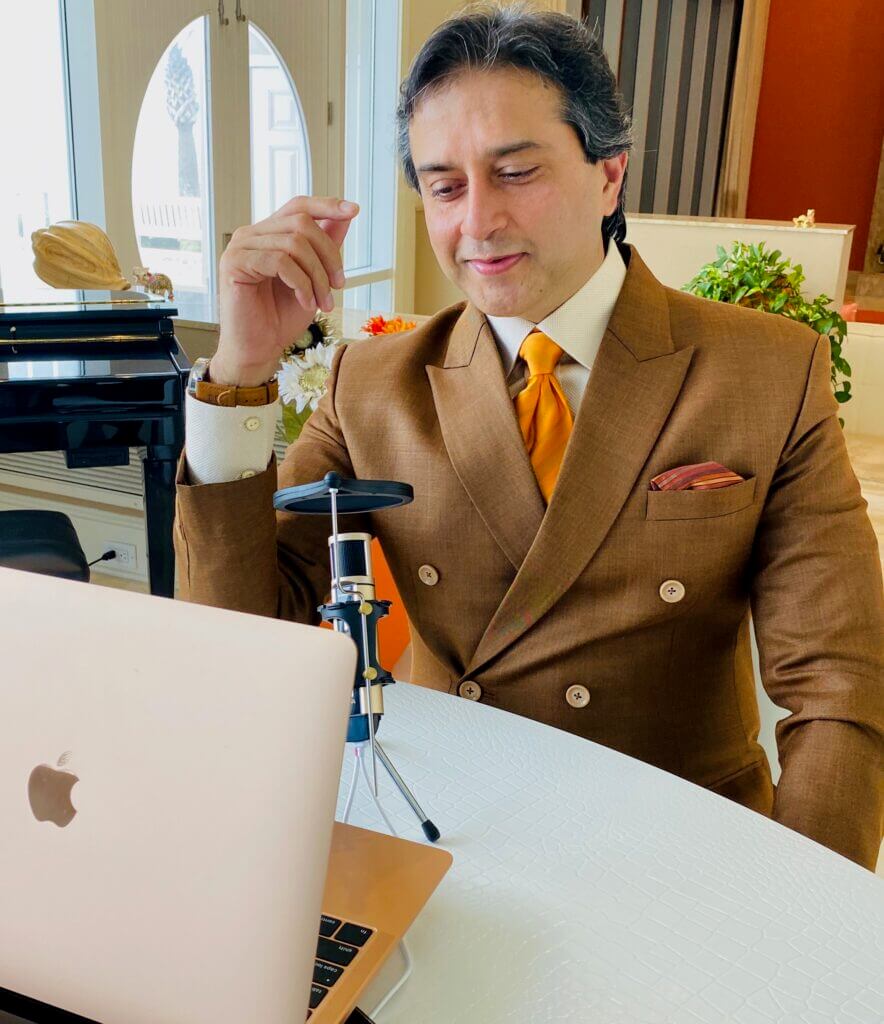 In certain cases for out-of-country/ out-of-state patients and their eye surgeons, we may schedule a personal Teleconference/Video Conference with Dr. Gulani where he reviews your medical records, educates and answers your related questions before you travel to us. Do kindly write a brief cover letter explaining your condition, previous surgeries, present vision status and goals to us (do include in this cover sheet, your best telephone number and email for us to contact you). Also, please request your eye doctor to email us (or you can email them to us yourself, please click here if you require a medical records release form) your most recent eye exam reports to include:
Vision with and without glasses and contact lenses (Best Corrected Vision)
Refraction (Glasses number). In cases of corneal scars, a Hard contact lens over-refraction
Corneal Topography and OCT. In cases of corneal scars and Pterygium/Pinguecula, a Slit Lamp photo of the scar or Pterygium /Pinguecula. (In some cases you or your friend may be able to use a handheld camera/smartphone as long as it shows the condition in best detail possible).
Health of the eye to include no glaucoma or retinal pathologies and if so, proof of control.
Once you (and possibly your eye doctor) have had a Teleconference with Dr. Gulani, you will be assigned your own personal Vision Counselor at our institute to assist you with your entire process. Your Vision Counselor will coordinate a review of your records by Dr. Gulani and then personally contact you to discuss his preliminary recommendations.
Then when you are ready, your Vision Counselor will help you schedule a visit for exam, treatment and follow-up exam all within the same visit. Your Vision Counselor can also help coordinate your local follow up doctor in your state or country. Think of your Vision Counselor as virtually being with you every step of the way, by your side, from your initial contact with the office through your return home for your follow up care.
Scan and e-mail to: gulanivision@gulani.com fax to: 888-397-4699, or mail to: Gulani Vision Institute 8075 Gate Parkway (W). Suite 102 Jacksonville, Florida, 32216 – USA If you have questions please call us at: 904-296-7393.
Scheduling your GulaniVision Visit:

Once you have decided to join the thousands of worldwide patients who have already benefited from Dr. Gulani's expertise and passion, your Vision Counselor will assist you to schedule your personal consultation with Dr. Gulani and receive your specifically designed procedure. Your Vision Counselor will discuss the fees for the consultation, various treatments and the most common payment options, including Care Credit easy payment plans. As you can imagine, Dr. Gulani's schedule does book up quickly but given our very personal approach to each patient, we shall accommodate you to the best of our capacity.
Arriving at Gulani Vision Institute:

Do kindly ensure to stay out of your contact lenses for three days (if you wear soft contacts) or 1 – 2 weeks (if you wear RGP/ Hard/ Scleral/PiggyBack contact lenses) and this duration could be modified for more or less when discussed during your Teleconference.
Do also ensure that you have an attendant (family member/friend) accompanying you for your surgery day. You are now ready to become part of the GulaniVision family and meet a surgeon whose ability and surgical outcomes no doubt is legend but whose personalized care for each one of you is near unparalleled. Relax and let us make it your most memorable experience as we dedicate ourselves to your vision endeavor.
While Achieving GulaniVision:

Depending on your uniquely designed surgical technique and technology Dr. Gulani, is himself, personally involved in your entire process while guiding you regarding your prognosis, healing, medication protocol while he and our compassionate staff are always available for any questions or guidance during your stay.
Flying Away As GulaniVision Family:


Directions:
Our Institute is located at:
Gulani Vision Institute
8075 Gate Parkway West, Suites 102, 103, & 104
Jacksonville, Florida USA 32216
If you are traveling from Jacksonville International Airport:
Take 1-95 southbound through the city of Jacksonville for about 19 miles.
Take exit 344 for SR-202 (J Turner Butler Boulevard) toward Belfort Rd / Hospital for 0.6 miles
Take ramp right and follow the signs for Belfort Rd for 0.6 miles
Turn Left onto Belfort Rd and continue for about 0.5 miles
Turn right onto Gate Parkway W (this turn is after St. Vincent's Hospital)
Turn left after about 0.2 mil (this will be the second left hand turn lane and the first office complex to your left we are located across from the Sola apartments)
Entertainment:

Jacksonville has a little something for everyone. From our beautiful beaches to the St. Johns River. (https://www.visitjacksonville.com/)
For those looking for something a little different we are a short drive away from the oldest city in America: St. Augustine. (https://www.visitstaugustine.com/)
Hotels: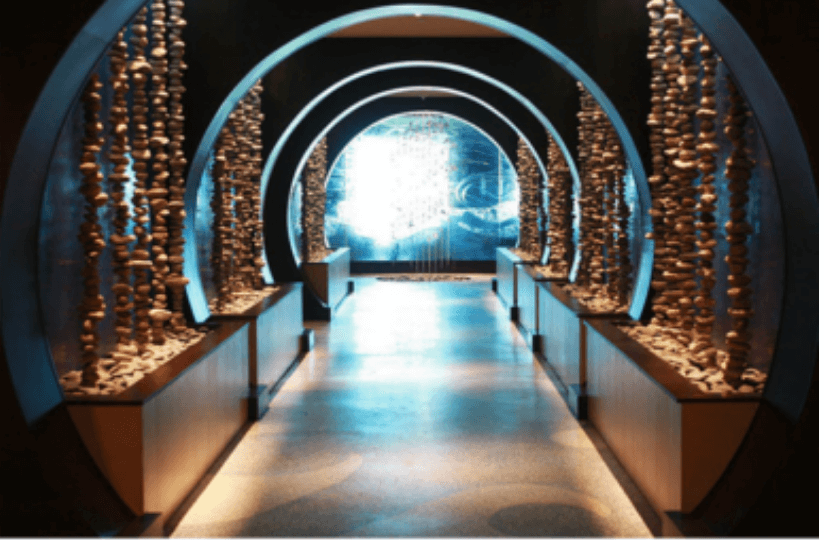 If you are looking for a location to stay for your travel to Gulani Vision Institute we have a few recommendations:
Suggested Restaurants: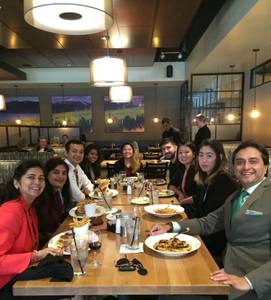 Jacksonville has a plethora of dinning experiences to chose from. No matter what you are in the mood for the Jacksonville Town Center has it (https://www.simon.com/mall/st-johns-town-center/dining). For those looking to enjoy the Florida sunshine while they are visiting there are also plenty of options to chose from close the beaches. Below are some of our favorites:
Ruth's Chris Steak House
Restaurant Orsay
Azurea at One Ocean
BlackSheep