PRK
PRK was the first groundbreaking version of laser vision surgery where the 193 nm Excimer Laser was used to sculpt (Photo-Ablate) the cornea. It is still a popular alternative for patients especially for those who don't have enough corneal tissue to receive LASIK.

In PRK a flap is not created because the topmost epithelial layer of the cornea is removed. The Excimer Laser then reshapes the underlying cornea and a bandage contact lens is placed on the eye to help promote healing.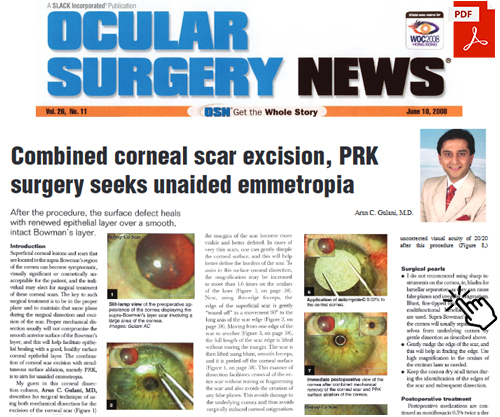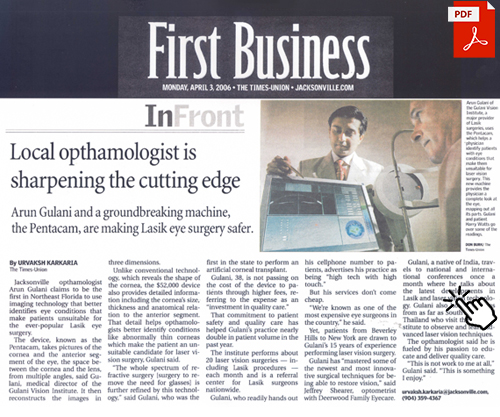 While most PRK techniques used by surgeons worldwide results in pain, delayed healing and less than optimal vision often related to corneal haze and scars, for over three decades Dr. Gulani has honed PRK and surface laser surgery with his proprietary MASSTERTM technique resulting in safe and excellent vision outcomes with stable long-term follow-up.
Dr. Gulani does not allow use of potentially toxic material like alcohol, mechanical brushes, and preserved medications and as a result delivered successful vision outcomes and patient satisfaction among a global clientele.