Vision Correction Surgeries
Gulani Custom-Tailored Approach to Eye Surgery
DR. GULANI PERFORMS ALL VISION CORRECTIVE SURGERY AS AN ART.

Dr. Gulani's artistry in vision surgery not only attracts patients of normal vision errors like nearsightedness, farsightedness, astigmatism, and presbyopia seeking custom Designed vision, but also patients who may have had previous Lasik or Cataract surgery with inadequate outcomes with other surgeons seeking his expertise to further Enhance their vision. Additionally, those patients who have had complications or side effects from their surgeons travel to Dr. Gulani to Restore their vision and gain their lives back.
You may have one or more of the aforementioned refractive errors. For more information on them please read more on the following pages:
Dr. Gulani does not believe in confusing patients with names of surgeries or technology. Instead, he teaches eye surgeons to approach the eye like a camera in evaluating the optics of the entire eye and planning a surgery best suited towards perfecting vision for that eye individually.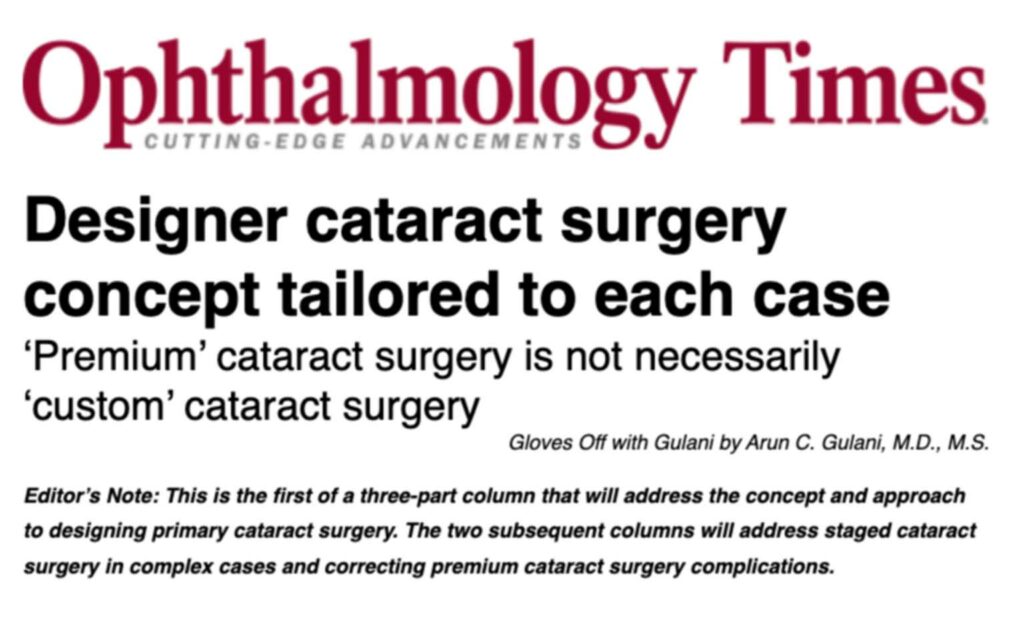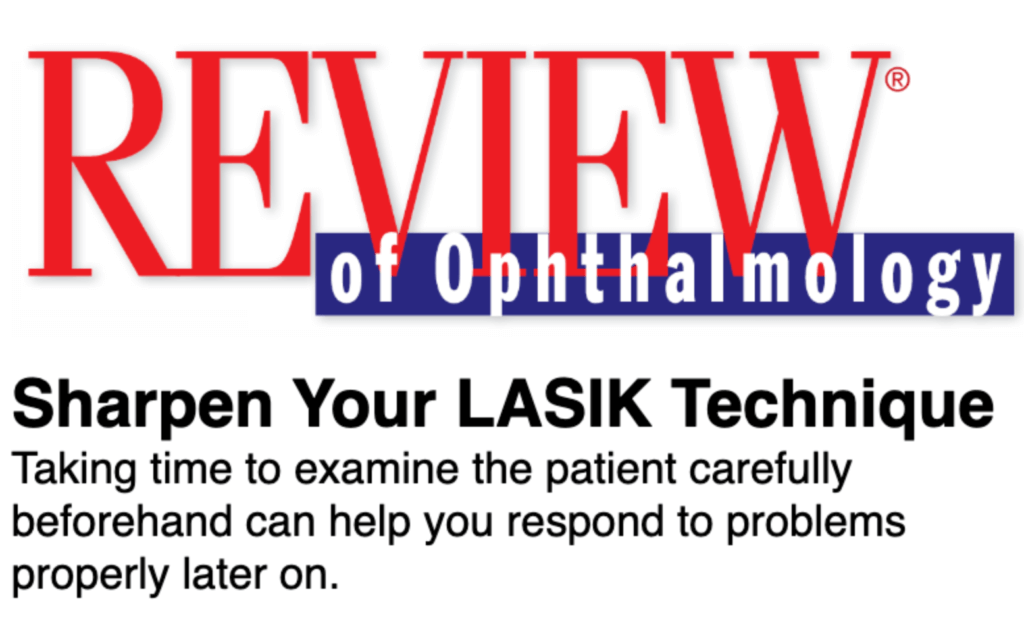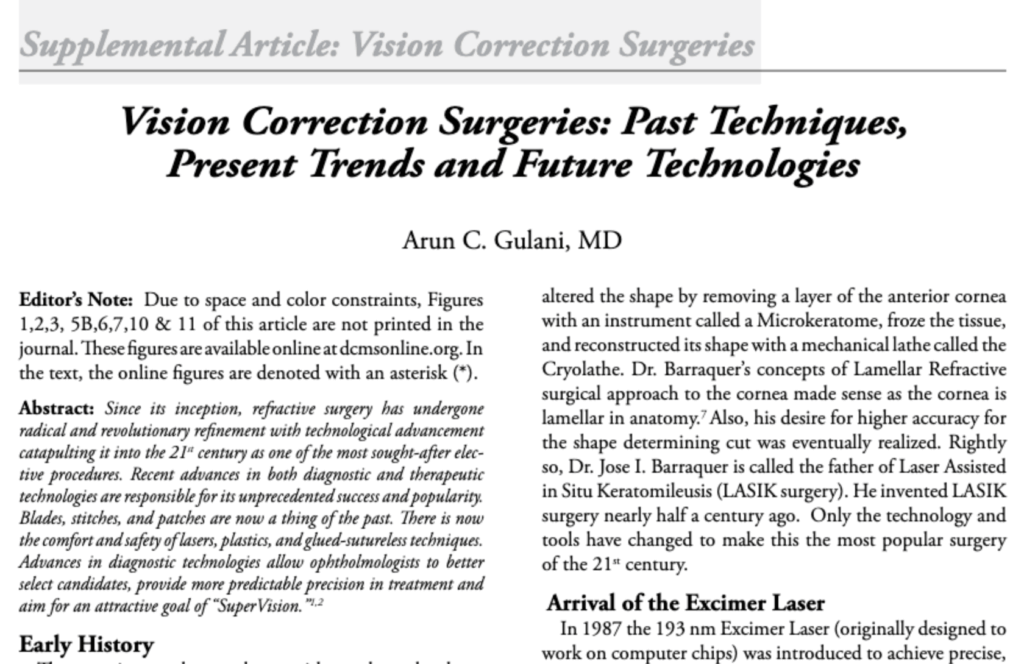 All the Way – The Only Way – The Gulani Way
No financial incentive or deals and no technology hype or even his own World renowned status and reputation affect his decision in selecting the best surgical approach tailored for your individual eye.
"Am I a candidate?" is a common question used by patients seeking their vision freedom from glasses and contact lenses but is actually a misnomer. Dr. Gulani teaches eye surgeons and patients that this is a wrong way of providing surgical options resulting in many deserving patients being deprived of their right to see without glasses.
Just like a camera, the eye has a cornea (viewfinder), the shape of which decides vision. Nearsighted corneas are steep or more curved, farsighted corneas are flatter and astigmatic corneas are shaped like a football (oval) as opposed to being shaped like a basketball (spherical). Thus nearly all cornea based refractive surgeries (including Lasik) focus on re-shaping a patient's cornea.
Like an architect Dr. Gulani first studies your eye: the anatomy, physiology, optics, and vision potential including the landscape of associated pathologies, complexities, or previous surgical complications. Combining this intense knowledge with advanced technology diagnostics he lays the design for a vision surgical plan.
This individualized vision architectural plan (miVision) along with his proprietary GPS™ (Gulani Planning System) becomes a signature blueprint for each patient's surgical plan. He then uniquely applies specific techniques and cutting-edge technology among his proprietary KLEARTM system (wide range of nearly 40 surgical techniques and technologies) to execute with surgical finesse to deliver that vision by design or in some complex cases to correct the foundation, and then deliver the vision.
With this demeanor of an artist using his exquisite micro-surgical skills, always aspiring for flawless eyes seeking their best vision potential, Dr. Gulani has raised his proprietary eye surgeries honed over the last three decades themselves to an Art, collectively called the Gulani "Plastique" Surgical Techniques. While most surgeons may consider not having complications to be a hallmark of their success, Dr. Gulani aspires to not only restore your vision but to enhance it to possibly better than before you even had your eye problem to begin with. Though humanly he cannot guarantee outcomes, this is a responsibility he loves to shoulder for each and every patient, having committed to performing at his highest level in their best interest.
"Plastique" therefore signifies a paradigm shift in his approach to surgery making it minimally invasive, aesthetically pleasing, least intervention-al, and most visually promising, as reflected in his no-stitch, no-pain, no-injection, no-flap, no-cut approach along with constant award-winning innovations in surgical techniques and technologies.