Connect with Arun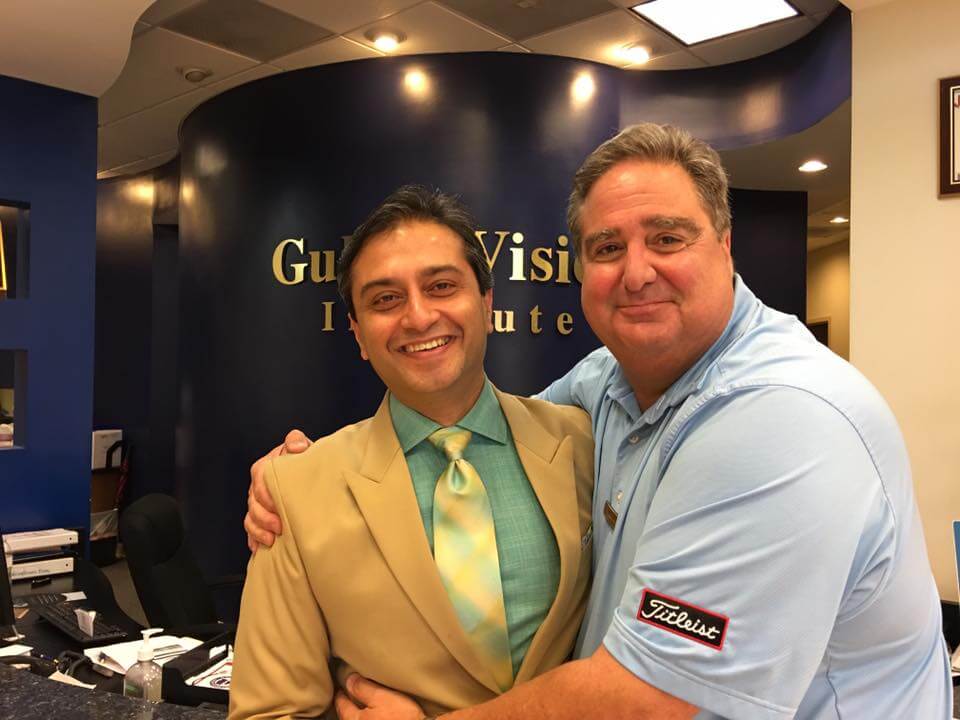 "And how many of the worlds greatest eye surgeons pick up the phone at 10:15 pm at night and drop everything for one of his thousands of friends/clients worldwide. Who has built a global practice one handshake at a time? Arun C. Gulani that's who. We are lucky to have this man and his family in our community. #changinglivesoneeyeatatime" – Bill H. (Director of TPC Sawgrass)
To be one of the most sought after eye surgeons in the world and yet be so down to earth, Dr. Gulani has created a revolution in the world of medicine by redefining the proverbial doctor-patient relationship visibly evident in scores of pictures and videos that patients themselves take to share their Gulani Vision Experience.

Taking approachability to the next level, he provides his contact information to all his patients worldwide and true to his conviction of treating them like family are connected to him through social media not only as a source of medicine but even inspiration, underscoring the relation, "Friends For Life."
It is also of personal pride to him that he remembers the names and stories of all his patients from all over the world and many a times he has been tested impromptu by staff or colleagues and he passes each test with flying colors.
Few movies stars and celebrities may carry that level adulation that Dr. Gulani does when he lands in some country to teach as besides the motorcade that receive him on behalf of that conference organizers, he always finds a way to connect with and sneak out on the town to meet his patients of that country who await to see their favorite doctor to relive their "Gulani Vision" moments.