Envisioning the Future
Dr. Gulani's track record of successful outcomes is closely paralleled by his vision for the future. Known by industry as the "Seer" of eye surgery, he has accurately led the path of innovations without swaying to advertisement fads. He is strict on himself in that he does not allow anyone to fool patients by hyping newly released technologies only later to face bad outcomes and blame their bad judgement on "Evolution" and "Experience."
Proudly and passionately he has stayed away from technologies that the entire industry adapted and majority of eye surgeons fell for while he unanimously rejected and has till date proved to be correct in his intellectual and integrity compass.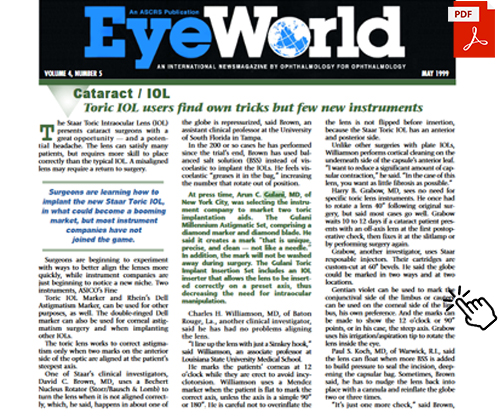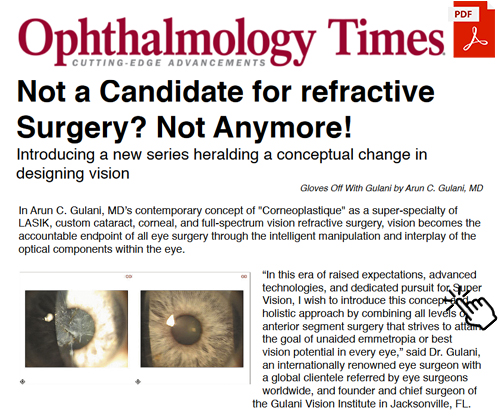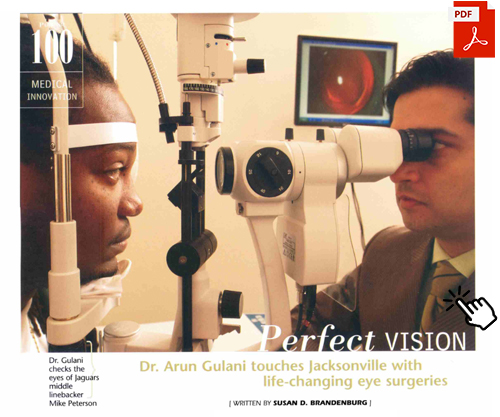 This trait in him has been evident since when he was just a medical student and continues with the same tenacity today. When you add such visionary ideals along with his international privileges to be exposed to and experience technologies much before FDA approval in the USA, his patients get the benefit of a surgeon who has the most ground-breaking technology and decision making process in their best interest.
When you extrapolate this attribute of his to industry consulting, he is among first in the world for most technology and technique releases thus offering his patients what many surgeons may still to have wait to be exposed to or trained in. This feature underscores his innate ability to predict, design and "EnVision: the future of eye surgery and eye care itself."

Whether it is the first book in the world he authored on Color Doppler technology application in eye tumors while still a junior resident in training, serving on the board of ANSI (American National Standards in Instrumentation), a branch of the US FDA or Artificial intelligence based teaching protocols and "No-Cut", 'No-Blade" Laser Vision techniques or designing and establishing the world's first Cataract surgical "SPA", it all solidifies his status in the world of eye care as a visionary many of his patients and colleagues have called the "daVinci" of eyes.