Doctor's Doctor
Known as the da Vinci of eye surgery, Dr. Gulani is an eye surgeon of the future, dedicated to raising the bar on LASIK, Cataract, and Advanced Vision surgery with his passion to make people see. Listed in FORBES magazine (Goldline research) among the top ten Laser Eye surgeons in the nation, he continues to innovate, inspire, teach and publish as a consultant to patients, the eye care industry and fellow eye surgeons worldwide.

"I was referred by my eye surgeon in Beverly Hills, California to Dr. Gulani for my RK complication. He truly is the surgeon's surgeon." – Dr. Margarita B. (Beverly Hills, CA)
From Eye Doctors & Industry Whom Have Witnessed GulaniVision:

Doctor's Doctor as a title for Dr. Gulani's ability and peer confidence takes this superlative to a higher dimension. Not a term to be used loosely, it is applicable in Dr. Gulani's case multi dimensionally: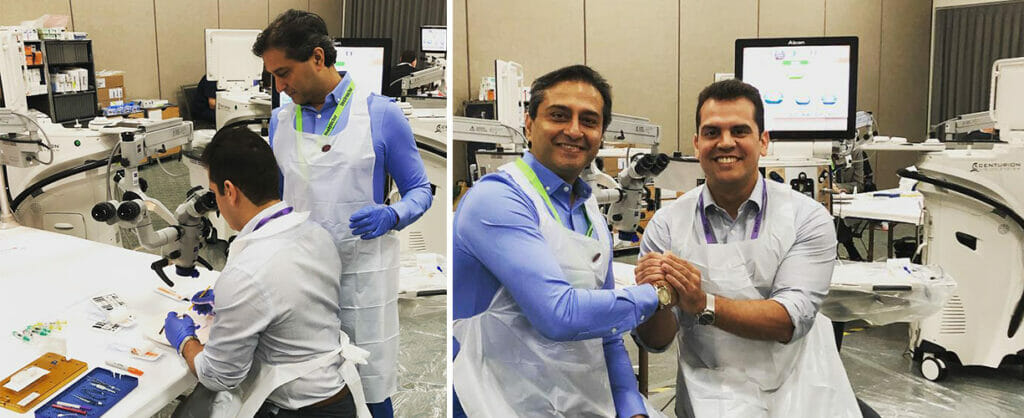 Dr. Gulani is the surgeon of choice for Surgeons, Physicians and their families.
He invents and publishes his futuristic advances for Fellow Eye Surgeons.
Dr. Gulani inspires Medical students while mentoring them to higher standards of eye care.
He is a renowned innovator and thought leader for the Eye Care Industry itself.
Dr. Gulani is acknowledged by eye surgeons worldwide as a brilliant innovator, skilled surgeon, teacher and thought leader. Eye surgeons from around the world seek advanced training and fellowships at Gulani Vision Institute, where they can personally train in the most advanced surgeries of the 21st Century.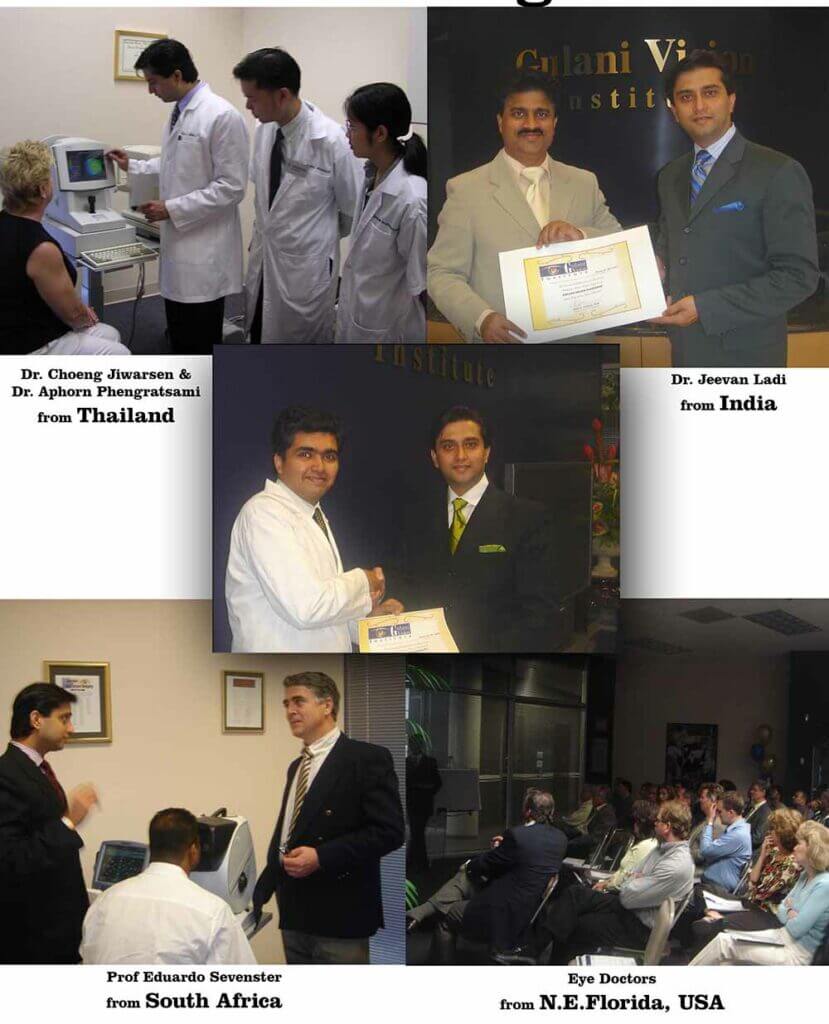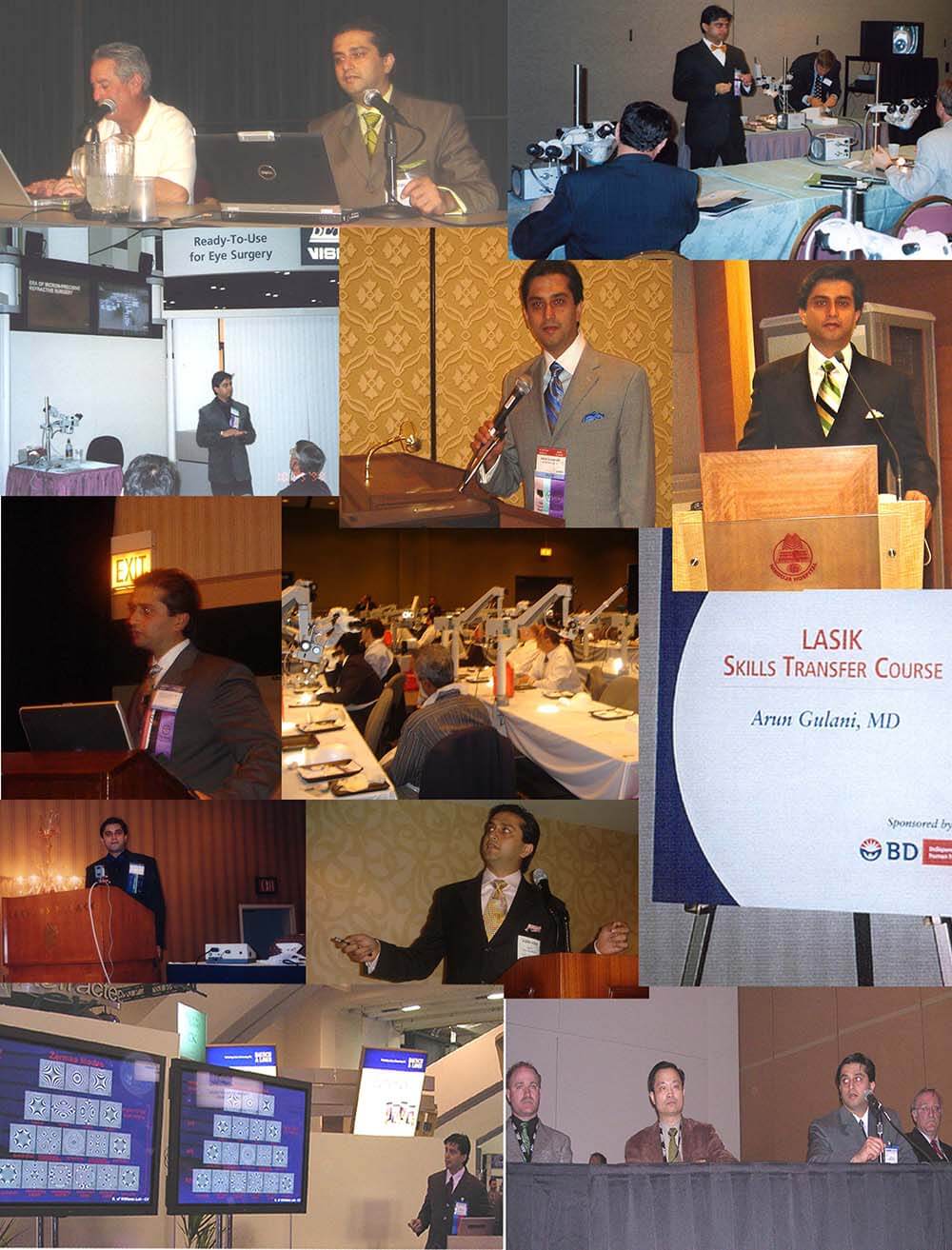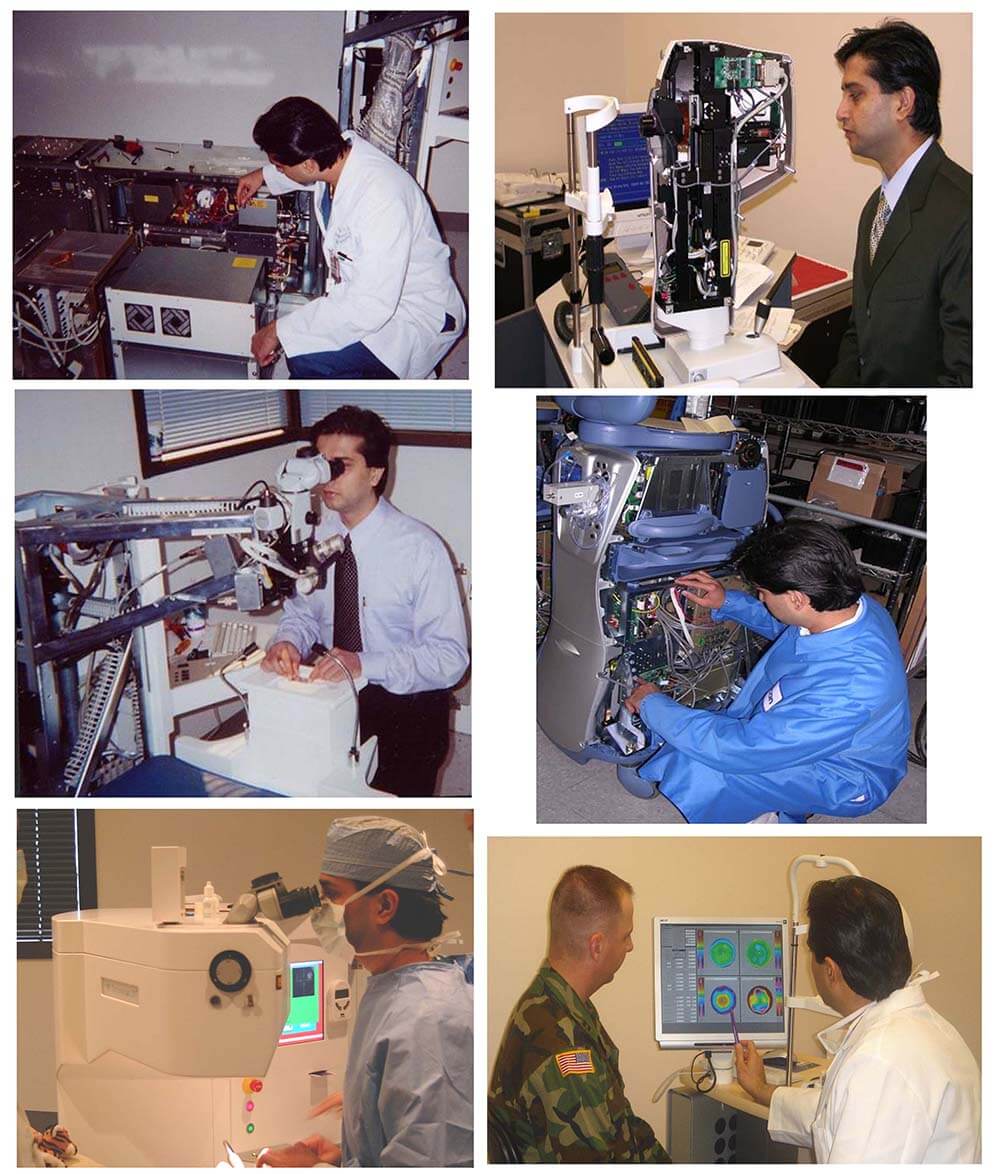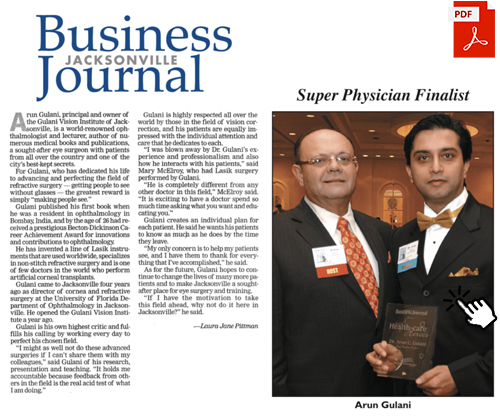 Patient-focused, professional and personable at all times, Dr. Gulani has earned a reputation as "the high touch, high tech doctor's doctor." Exuding confidence, warmth and compassion, Dr. Gulani insists on thorough patient education prior to surgery, involving the family as much as possible. Worldwide, he is the physician's surgeon of choice for LASIK, CATARACT and all Advanced Vision corrective surgeries.
As a world resource for eye surgeons, he provides second opinions and complication corrections for a global clientele. With an attitude of "Everyone is a Candidate," Dr. Gulani drives home his point that he does not tolerate "Cookie-cutter" or "One-size-fits-all" surgery and routine outcomes. For nearly three decades Dr. Gulani's services have attracted physicians and their families to choose him as their eye surgeon while he selflessly continues to share his teachings and inspire the world of medicine at all levels.
Globe Trotting Surgeon, Dr. Gulani: Focus for the WORLD
From blindness to Vision and Vision to Supervision; Arun C. Gulani, M.D., M.S. continues to make North East Florida the vision destination of the World.

In his role as a global leader in vision correction, Dr. Gulani has authored books, textbook chapters, and articles for medical journals, hundreds of presentations as well as invented award-winning instruments now in use by eye surgeons worldwide.

"Dr. Gulani is a brilliant thinker and surgeon who has designed some of the best eye surgical instruments used in LASIK today," said Dr. Paul Karpecki, Senior Clinical Consultant for Bausch & Lomb (One of the most reputed eye care companies in the world). "Jacksonville is lucky to have him."
Dr. Charles Adams, an eye surgeon for nearly twenty years, considers Gulani "a valuable resource." "He's a breath of fresh air," said Adams, who often refers patients with complex eye problems to Gulani. "He's one of those rare doctors that is willing to take on these extremely difficult cases and go the extra mile to get them a satisfactory outcome. "
Chairman of the University of Florida's Ethics Committee, family practitioner Vincent Ober, notes that Gulani has a good reputation and is not afraid to be the "first doctor on the block to try a new procedure." "For instance," said Ober, "Someone had to be the first to use an artificial heart."

From San Francisco to Washington, D.C.; from Paris to Hong Kong, and from local word of mouth as well, physicians, industry specialists and patients are discovering Gulani's new Vision Institute and traveling to Jacksonville as a vision destination for the world. "I have a passion to help people see," said Gulani. "One of my goals is to continue refining the art of eye care until glasses are a thing of the past."
"There are eye surgeons all over the world vying to come to Gulani Vision Institute for training," said LPN and Surgical Technician Carolina Moreau of St. Augustine. "I've scrubbed for eye surgeons up and down the East Coast of Florida for 32 years and I've never seen any doctor doing the innovative things and producing the results Dr. Gulani does. He is world class, and yet he makes each patient feel that they are the only person in the world."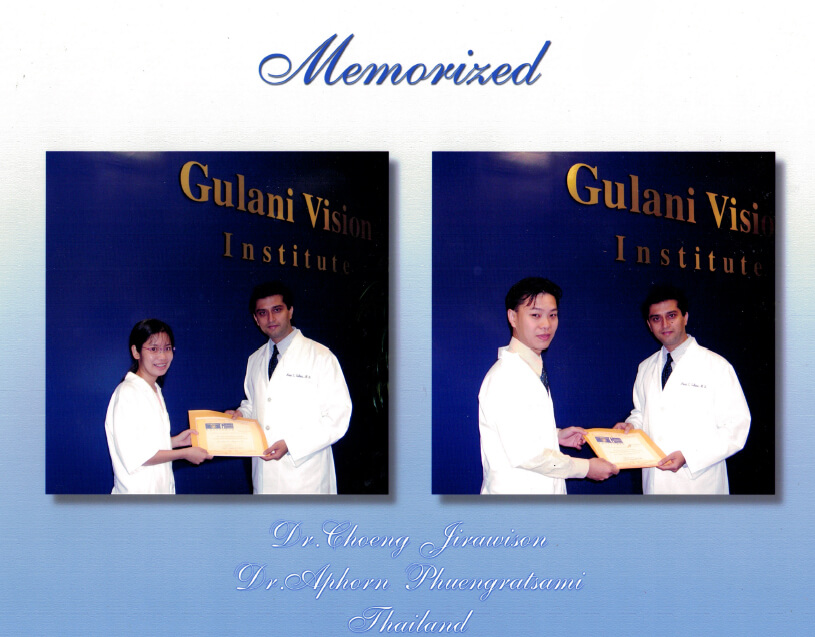 "We have traveled from across the globe to Jacksonville to study under Dr. Gulani and learn his LASIK techniques and advanced vision corrective procedures," said, Dr. Chiang Jiarwson and Dr. Aphorn Phungratsami, eye surgeons from Thailand. "He is a rare combination of an excellent surgeon, a great teacher and a caring physician."
"Patients are seeking innovative solutions," said Optometric Physician, Jeff Shearer. "My patients have been very impressed by the variety of advanced surgical techniques available at Gulani Vision Institute, and they really like the man himself. His concern for them is genuine and his results have been amazing."
"You only have two eyes," said Timothy Priano- Consultant Glamor Squad for Hollywood Celebrities. "I've worn glasses most of my life, and my goal was to get Lasik surgery done by the best. I travel in my business and I consulted with eye surgeons all over the country. Most of them were like factories – I was just another set of eyes. Dr. Gulani's different. From the minute you walk in to his Institute, you are the only person in the world. Dr. Gulani doesn't just practice medicine. He teaches it. I went into the surgery knowing more about my eyes than I've ever known before, and knowing that I'd found the best doctor."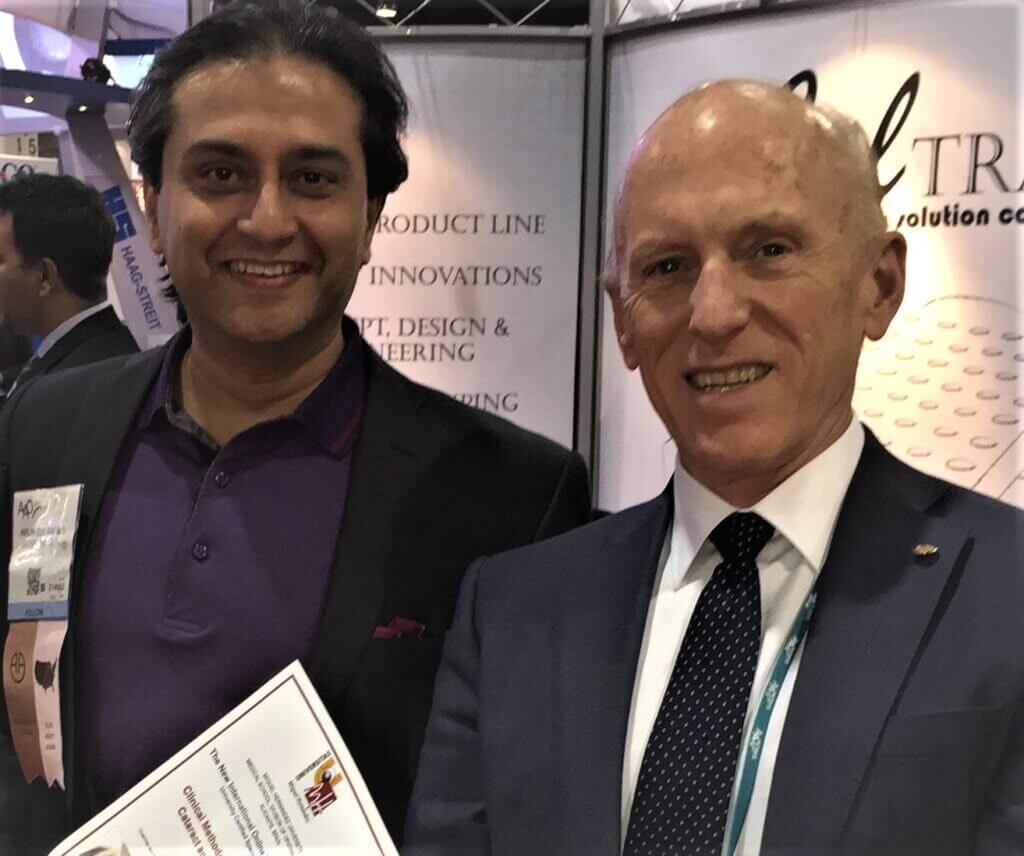 Recently appointed an honorary professor at the University of Alicante, Spain by Professor Jorge Alio, M.D., past-president of the European Society of Ophthalmologists, Dr. Gulani's international contemporaries are among the finest surgeons in the world. "Dr. Gulani is known worldwide as an innovator and discoverer of surgical techniques, and he shares his expertise with the spirit of a professor." said Dr. Guillermo Avalos Urzua of Mexico, an internationally recognized Ophthalmologist.
With ongoing achievements at the Gulani Vision Institute in the field of LASIK and other advanced eye surgeries that are raising the bar on vision enhancement both globally and locally, Dr. Arun C. Gulani is focusing the eyes of the world on Jacksonville.
From Eye Doctors & Industry Whom Have Witnessed GulaniVision: