Dr. Gulani teaches surgeons the importance of recognizing the ART of Lasik & Cataract by understanding the cornea and the whole spectrum of corneal surgery.

Dr. Gulani states that besides Technique and Technology, the third "T" is of equal, if not more importance and that is "Tissue" (in this case; Cornea).
Corneal surgical experience and knowledge will in all probability enhance the ability of a Lasik surgeon to better select the candidacy of their patients, prevent complications and prepare them to react in an efficient manner towards any inadequate / unforeseen outcomes.
Corneoplastique: To PREPARE & REPAIR the Cornea: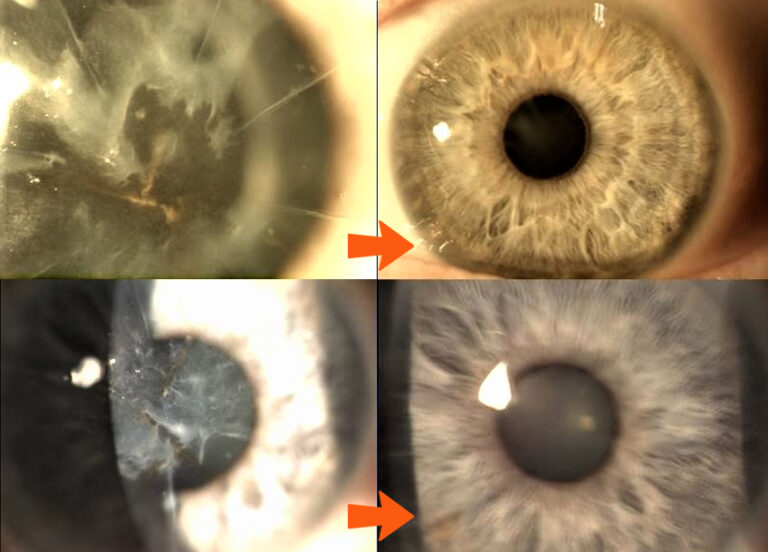 As a super specialist in corneal surgery with three decades of experience, Dr. Gulani reserves corneal transplants as the last resort while performing his custom designed and least interventional surgical techniques (Gulani KLEARTM system), not only to PREPARE the cornea for vision corrective surgery but also to REPAIR the cornea from surgical complications like LASIK, SMILE, PRK, Radial Keratotomy, Keratoconus, Transplant, etc. always aiming to not only restore anatomy, but actually enhance the vision for patients referred to him by eye surgeons globally.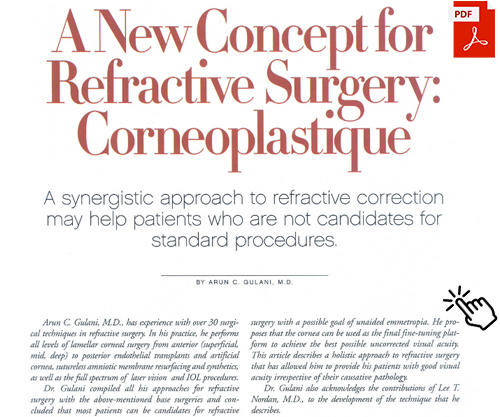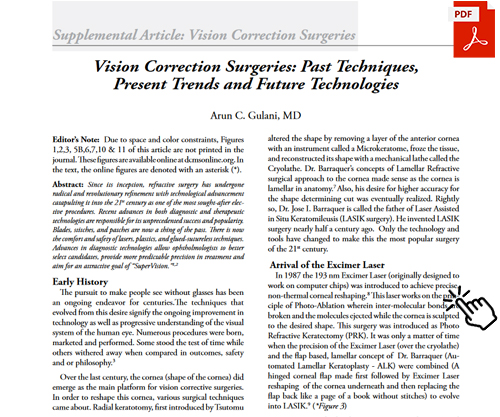 Dr. Gulani performs the full spectrum of corneal surgery including artificial corneal transplants (He was First in the entire State of Florida to do so) and has been teaching advanced corneal surgery in his Lasik complication management courses for surgeons worldwide.
He believes that since Lasik is a corneal surgery, any complication or untoward outcomes can be confidently addressed by a corneal procedure.
Similarly, these advanced corneal techniques can be used to even prepare patients who have had corneal problems like, corneal scars, pterygiums, previous surgeries like cataract surgery/corneal transplants/ radial keratotomy etc. to make them suitable for laser vision surgery in a therapeutic mode towards a visual goal.
This ART of blending a full spectrum of corneal surgery as a therapeutic approach either before (to prepare the cornea) or after Laser vision surgery (to repair the cornea) is what Dr. Gulani has introduced as CORNEOPLASTIQUE™
Indications for Corneoplastique™ would be the following:
(Of course, Dr. Gulani will first thoroughly examine the patient to determine that there are no contraindications for Laser Vision Surgery)
Corneal Scars (from previous surgeries / trauma / healed corneal ulcers / infections)
Pterygiums
Previous surgeries (cataract surgery / corneal transplants / radial keratotomy etc.)
Lasik complications
Corneal degenerations / dystrophies