6 Reasons Why LASIK Makes Jacksonville Better
Tired of feeling like something is holding you back? When you live in a place like Jacksonville, it may feel like you're living in an area that has it all.
But what about something like LASIK? A procedure like LASIK can change everything!
Don't believe us? Keep reading for 6 reasons why LASIK will make Jacksonville better!
1. Partake in the Legend of Hoptinger Bier Garden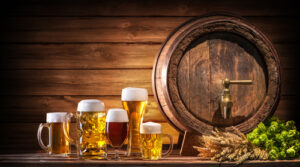 If you've never experienced the Hoptinger Bier Garden, it's a must-stop! Whether you're looking to satisfy your eyes or your appetite, this spot has it all.
Hoptinger Bier Garden is a blend of Bavarian-style Bier Garden and modern gastropub. Their beer and food are legendary, as is the restaurant itself. Enjoy the food, history, and company in high definition after you have LASIK!
There's nothing like clear vision that you can enjoy for the rest of your life. Oh yes, many people don't realize this, but LASIK is a permanent procedure.
Assuming you're right for LASIK, you'll have visual freedom for the rest of your life. That means no more glasses and contacts forever.
That's a huge way that your life and Jacksonville are both changed for the better!
2. Feed Your Mind, Body, and Soul with Cuisine from Orsay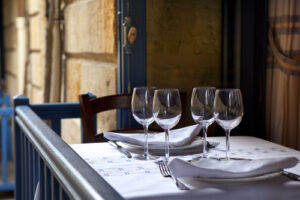 Love the finer things in life? Why not treat yourself to an elegant dinner at The Restaurant Orsay?
Orsay features the best French cuisine Jacksonville has to offer with a Southern twist. And don't worry about splurging, thanks to the affordable financing available at Gulani Vision Institute!
Imagine how much you spend on contacts, glasses, and contact lens solution. That's usually about $500 every year for most people.
Now imagine if you didn't have to pay for those things anymore. With LASIK, you can pay off your procedure in as little as two years!
After you pay off LASIK, your vision, clear of course, is yours forever. Think of how many incredible meals at Orsay you'll be able to indulge in and really enjoy then.
Talk about the perfect Instagrammable meal! You can enjoy experiencing the cuisine and ambiance with the kind of vision only LASIK can offer.
3. Take in the Sights at the Jacksonville Riverwalk
There's no shortage of things to do on the Jacksonville Riverwalk! Take in the beautiful sights, shop, and eat at various establishments along the mile-long Riverwalk.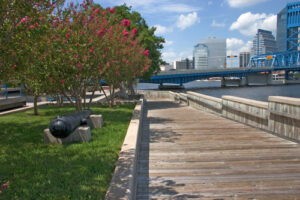 Never worry about your contacts getting uncomfortable due to the weather or the late hour as you experience a beloved locale with the best vision of your life. With your new sharp sight, you may even spot a dolphin or manatee out on the water!
While you're enjoying the views of the water, why not also pop down to the beach? Just be sure you wait to be around the sand and water again until after you've recovered a little from LASIK.
You want to make sure your eyes don't get anything in them while you're healing. But after about a month, you should be able to enjoy all the sights of the Riverwalk to your heart's content!
Waiting for a little while will be well worth it to enjoy your crystal clear sight for years to come!
4. Take the perfect Instagram Story (or TikTok) at the Friendship Fountain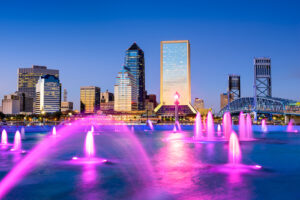 Who in Jacksonville hasn't taken pictures at the Friendship Fountain? Locals and tourists alike marvel at this landmark, and with LASIK, your vision will be as clear as the pristine, crystal-like water in the fountain.
The Friendship Fountain is also about to go under renovation. By the time it opens up again, you can be fully healed from LASIK. When this happens, you'll be able to take the best pictures for whatever social media platform you want.
The best part? You won't have to worry about any bothersome glare due to wearing glasses in your photo! Glasses and pictures simply don't mix, and with LASIK, you won't need them anymore.
Instead, you can take the perfect sunset photo with your besties and garner likes from all of your followers. After all, it really is all about the 'Gram.
If you know what your followers like, posting popular content is the easiest solution! Without glasses, what's standing in your way from social media and influencer domination in Jacksonville? #doitforthegram
5. Get Your Next Profile Picture in the Phoenix Arts District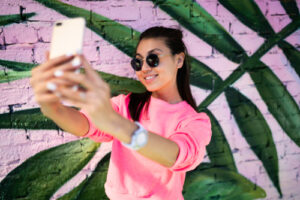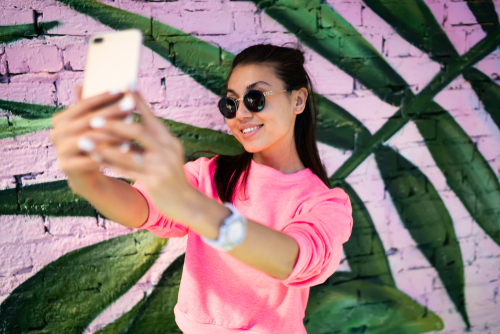 Friendship Fountain not enough for you? Of course not!
There are so many places around Jacksonville that are perfect spots for taking pictures for social media.
Get the most artistic profile picture you've ever had at the Phoenix Arts District. Find the perfect mural or artwork for your background and snap a pic, or have a friend do it for you, and show the world your new face unencumbered by glasses or contacts.
Even if you used to wear contact lenses before, there's something to be said about having LASIK. Besides raving about their new vision, many patients who have had the procedure also love the self-confidence it gives them.
Don't be surprised if, after having LASIK, you start feeling yourself a little more as well! Hold your head up high, queen!
6. Chow Down on the Same Chicken and Waffles as Guy Fieri at Metro Diner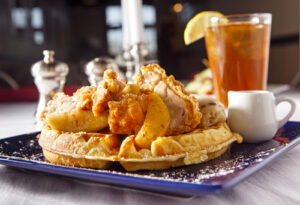 You don't have to go to the fanciest spot in Jacksonville to enjoy your new and improved vision. Stop by Metro Diner for some humble Southern fare.
If your version of that influencer lifestyle is the foodie life, get ready for better things. If you had to take off your glasses every time you tried to take a picture with your phone because you couldn't see your food or there was too much glare, LASIK is going to change everything.
You no longer have to contend with any glare coming from your glasses. Eat without worrying about greasy fingers while you hang out with your friends at this local treasure.
Jacksonville has so many places to explore, and LASIK can only make it better. If you don't believe us, then take a page from the 96% of patients who have had LASIK and love their vision! With those odds, it's all but guaranteed you'll love your whole new outlook on the city!
Ready to find out if LASIK could be right for you? It's a simple next step! Schedule your LASIK consultation at Gulani Vision Institute in Jacksonville, FL, and change your life!
Isn't it time to throw away the constraints and welcome the clear vision you've always wanted?