Yes, LASIK Improves Date Night in Jacksonville, and Here's How
Wear glasses or contact lenses? They may help you see but they can also get in your way.
Why get LASIK? If you've been considering LASIK, there are many reasons to consider it.
Better vision, eliminating the need for glasses or contacts, and more freedom, to name a few. But LASIK can affect every part of your life.
You can make every day not only more convenient but also more enjoyable. And if you live in Jacksonville, there are many experiences to be had that are simply better once you've had LASIK.
Case in point: your next date night. Keep reading to find out why LASIK will improve your next date night out in Jacksonville!
Treat Your Sweetie to the Sweetest with Candy from Sweet Pete's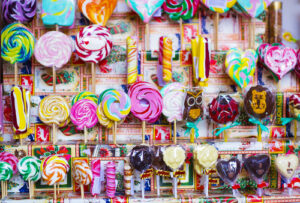 If you want a place to indulge in all kinds of colorful, tasty desserts, look no farther than Sweet Pete's! This shop is more than a shop: it's a place where you can literally feel like a kid in a candy shop.
If you've ever had a fantasy about spinning around in a candy store and get giddy about it, Sweet Pete's is the place for you. You're surrounded by whimsical sweets at every turn.
Try the homemade ice cream and snap some sweet pics to remember the night. You can't go wrong with ice cream for a date because it's a classic!
The same is true with LASIK once you find out that you qualify for this incredible procedure. LASIK patients have a rate of 96% satisfaction, and it's no wonder.
You can have a night out at a fun locale like Sweet Pete's with perfect vision so you can truly take everything in. Now, where's the cotton candy?
Pack a Picnic and Enjoy a Romantic Evening at Fort Caroline
What's a romantic evening without a picnic? Dine and lounge on a blanket at historic Fort Caroline after an enjoyable stroll around the fort. You don't need to restrict yourself to simple sandwiches and potato salad, either.
Bring your own wine and cheese and make it a charcuterie board you won't forget. Your date night can be extra special, especially if you're celebrating your new, improved vision after having LASIK.
It may sound like you're moving too fast after having your eyes corrected, but you're not. See, the recovery process after LASIK is quite quick.
That means that you can get back to enjoying the great outdoors in a matter of days. Most patients find they can go back to work the next day!
So if you're worried about having to lay in bed and waste time while you recover, don't be. Your LASIK recovery will be nothing like that.
Of course, you'll need to follow all instructions from your eye doctor, but do that, and you'll have the vision you've always wanted faster than you'd believe! Watch your world come into focus with each special evening you spend with that special person in your life.
Get Takeout from Milano's Italian Restaurant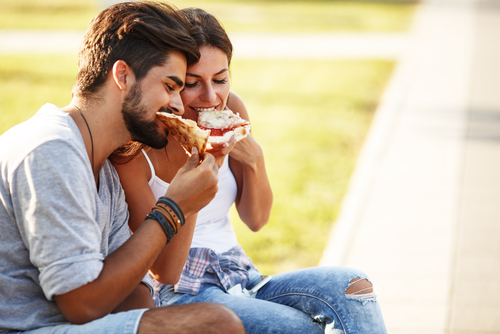 Milano's is one of the best pizza places in town. Don't feel restricted to your usual cheese or pepperoni pizza. Oh no, instead, you can switch things up by getting a white pizza to share with your date on a bench outside.
It's fun to switch things up sometimes and LASIK lets you switch up the same boring contacts and glasses routine. You'll no longer have to worry about changing out your contacts or dealing with your glasses fogging up when you try to take a bite of pizza.
You know, the important things in life. You can be more spontaneous and take time to enjoy simple things, like good pizza with the person you love.
LASIK is all about changing your life in a million tiny ways that you never even thought about until you have the procedure. Then you have LASIK and it's like, oh, now my life is so much easier. Wouldn't you rather live your life that way?
Pretend You're in a Speakeasy at The Volstead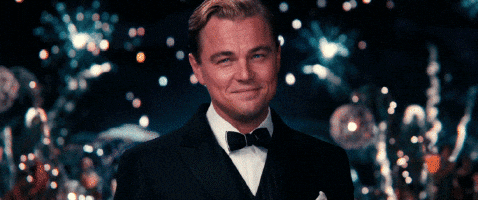 It's easier to roleplay when you don't have glasses to worry about! Be period-appropriate when you imbibe at the Volstead.
For date night, speakeasy-esque bars are some of the most fun places! Who wouldn't want to feel like they are a guest at one of Jay Gatsby's parties?
Try the Be Coulis cocktail and look cool with your date as you schmooze and pretend it's the 1920s. Dress up or go as you are! Either way, it'll be a night that you'll both never forget.
Be a Kid Again at the MOSH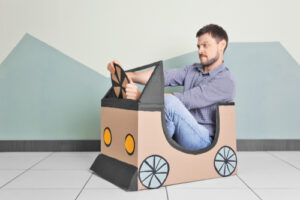 Dates to the museum aren't for everyone, but who can resist an exhibit that's only about toys? Visit the Toytopia exhibit at the Museum of Science and History to get lost in nostalgia.
Learn about the history of toys while reliving your childhood. If you're like most people, you've probably had poor vision since you were a kid.
Now, you'll be able to see your favorite toys with crystal clear vision after LASIK. The best part, of course, is that LASIK is a permanent procedure.
Who doesn't love knowing that they have decades and decades of amazing sight to look forward to? Thanks to LASIK, this is your new reality!
Enjoy Fresh Oysters at Sunset at Caps on the Water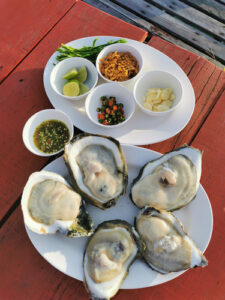 It doesn't get more romantic than this! A divine oyster dinner right on the water is the perfect date night.
And after you get LASIK, you may even be able to see a real sunset with your own eyes for the first time! They say if you've seen one, you've seen them all, but you can see them in a whole new light, unhindered by glasses or contacts.
Dine and relax with your date as you gaze out on the water for the perfect evening.
Get Back in Touch with Nature at the Jacksonville Arboretum & Botanical Gardens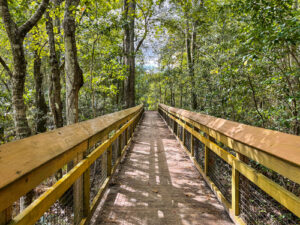 Jacksonville Arboretum is the place for a meandering walk. With beautiful plants, lush greenery, and plenty to see, you'll both love every minute.
Not only will LASIK allow you to see all the sights, but it'll also make it a lot easier to be around plants if you have a pollen allergy! Contacts tend to make allergy symptoms worse, so without them, you can finally enjoy your time outside without itchy eyes to ruin the fun!
Want to make the most of your next date night out in Jacksonville? Schedule your LASIK consultation with the experts at Gulani Vision Institute in Jacksonville, FL, now!