Pilot Kyle M.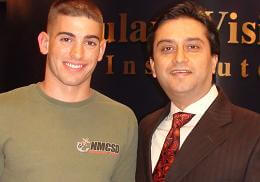 I was legally bling without my contact lenses. I think 20/200 and 20/400. Could not function without contacts.
I researched a lot for the best Lasik surgeon in the country since I wanted to have vision fit for a pilot.
The superb reviews and credentials of Dr. Gulani made me and my father travel to him.
Dr. Gulani is the best, and informative and professional.
He is very personal and professional. Takes the time to answer all questions.
I see better than 20/20 now and can function as a Pilot now.
Dr. Gulani is Top Notch!
My family will travel to see him soon
Pilot Kyle M.
Kingsland, Georgia