Officer Jose S.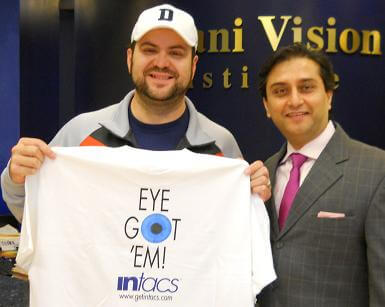 I had poor vision from my LASIK surgery with another surgeon and was looking for help. I had developed a Lasik complication with poor vision in this left eye.
Being a Police office, my vision is very important and I wanted the best surgeon I could find.
I was referred by my eye doctor who said that to Dr.Gulani fixed Lasik complications for all surgeons.
"At Gulani Vision Institute, it has been a wonderful experience."
Dr. Gulani is the best. He was able to use MicroSegments INTACS in my eye to correct my Lasik complication without a transplant.
My vision has improved already. He is the best in what he does. I shall refer everyone I can to him.
Officer Jose S.
Jacksonville, Florida