Michael L.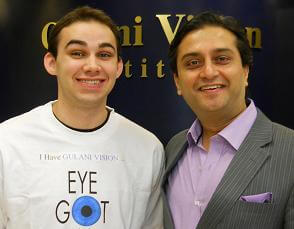 I was suffering from keratoconus. My eye doctor, Dr. Akel referred me to Dr. Gulani and I did my own research to review and he was a world expert in keratoconus.
At Gulani vision institute, my experience has been Very pleasant, informative, and helpful.
Dr. Gulani is a great doctor and a nice guy. He is fantastic at what he does.
He performed my Intacs surgery in a special way designed for my keratoconus and my vision is getting better every day and I feel far more at ease.
Dr. Gulani is definitely an expert and a professional. I will refer all my family to him
Michael L.
Jacksonville, Florida