Kanchanben S. (Atlanta, GA)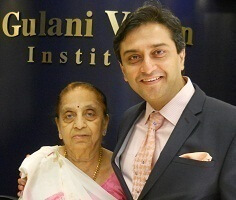 I had blurry vision.
I found Dr.Gulani through a number of friends who had lasik surgery with him. We heard lot of good things about him.
Our experience at GVI has been Great.
Dr. Gulani is a very good doctor. I will recommend to anyone.
His skills and personal touch are Great.
We shall definitely refer our family and friends to him

Kanchanben S.
Atlanta, GA