Eye Surgeons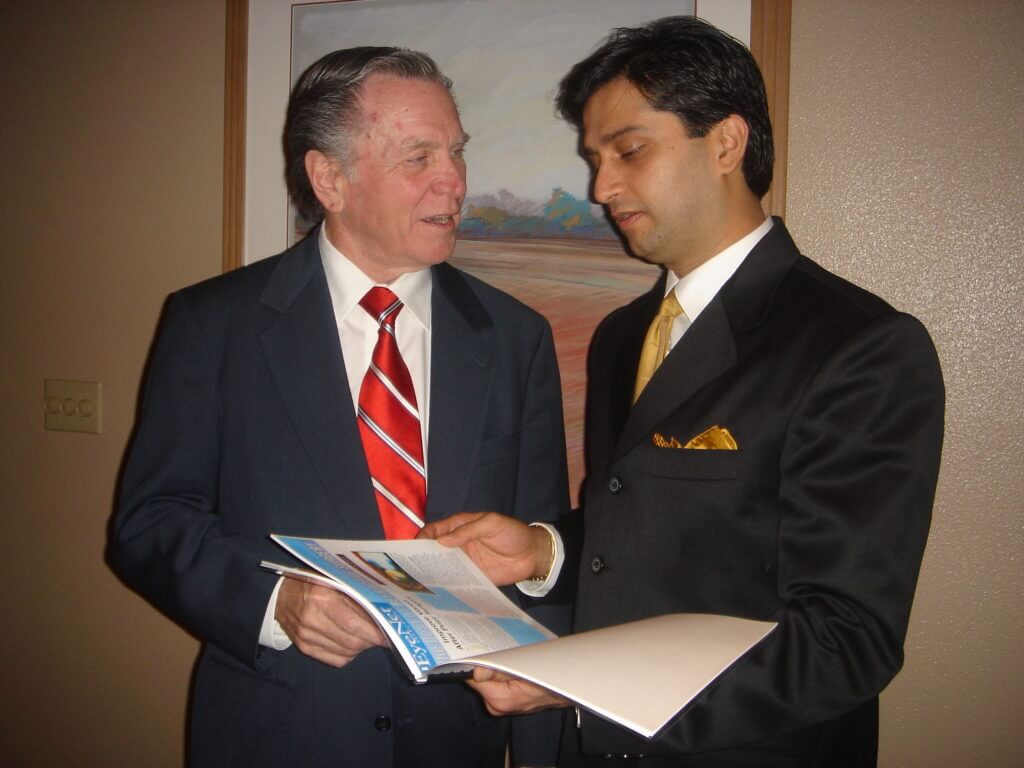 The work of Dr. Arun Gulani stands out as a beacon to those wanting an approach like Corneoplastique™, which because of its broad application in corneal surgery offers the best results ever offered.

Late Spencer Thornton, M.D.
Past President: American Society of Cataract & Refractive Surgery
---

I traveled from Norway to Gulani Vision Institute in Florida – USA, to witness Dr. Gulani's work and was fascinated with his innovative approach and surgical outcomes and also got to interact with his patients all of whom were very happy.

He has truly created the future of eye surgery ad selflessly teaching us all.

Dr. Jens Kratholm
Eye Surgeon – Norway
---

I recently had the privilege to visit Dr. Gulani's Vision and office-based surgical suite in Jacksonville, Fl. The office space, the advanced technology testing room, and the patient educational tools were organized in a very efficient way that allows Dr. Gulani and his staff to remain absolutely engaged and focused on patient care.

One of the aspects that impressed me the most was the office-based surgery suite. As a surgeon, I was certain that I was looking into the future of the cataract surgery work space, and I felt like I was in a futuristic scene from 'Star Wars'. Even with this modern, minimalist, and sleek look, the office maintained compliance with standard of care, safety guidelines, and protocols. Dr. Gulani was providing a peaceful and safe environment for his patients.

After the visit, I concluded that the office and surgical suite reflected the customized and personal approach that Dr. Gulani offers not only to his patients, but also his employees and colleagues. After I left, I shared a message with him by text: "Arun your office is a dream!"

Dr. Maria Soledad Romero
Asst. Professor: Department of Ophthalmology
Johns Hopkins University
---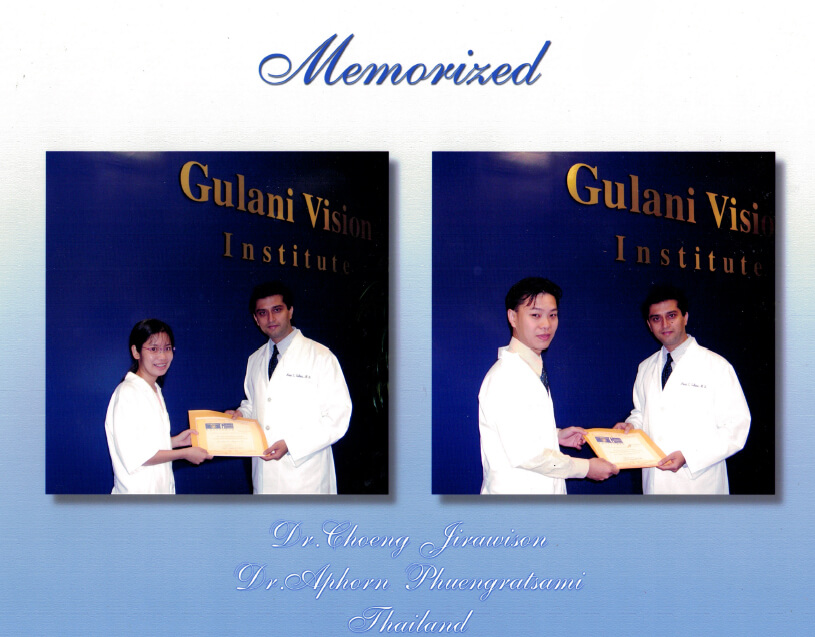 "We have traveled from across the globe to Jacksonville to study under Dr. Gulani and learn his LASIK techniques and advanced vision corrective procedures. He is a rare combination of an excellent surgeon, a great teacher and a caring physician."

Dr. Chiang Jiarwson and Dr. Aphorn Phungratsami,
Visiting Eye Surgeons from Thailand
---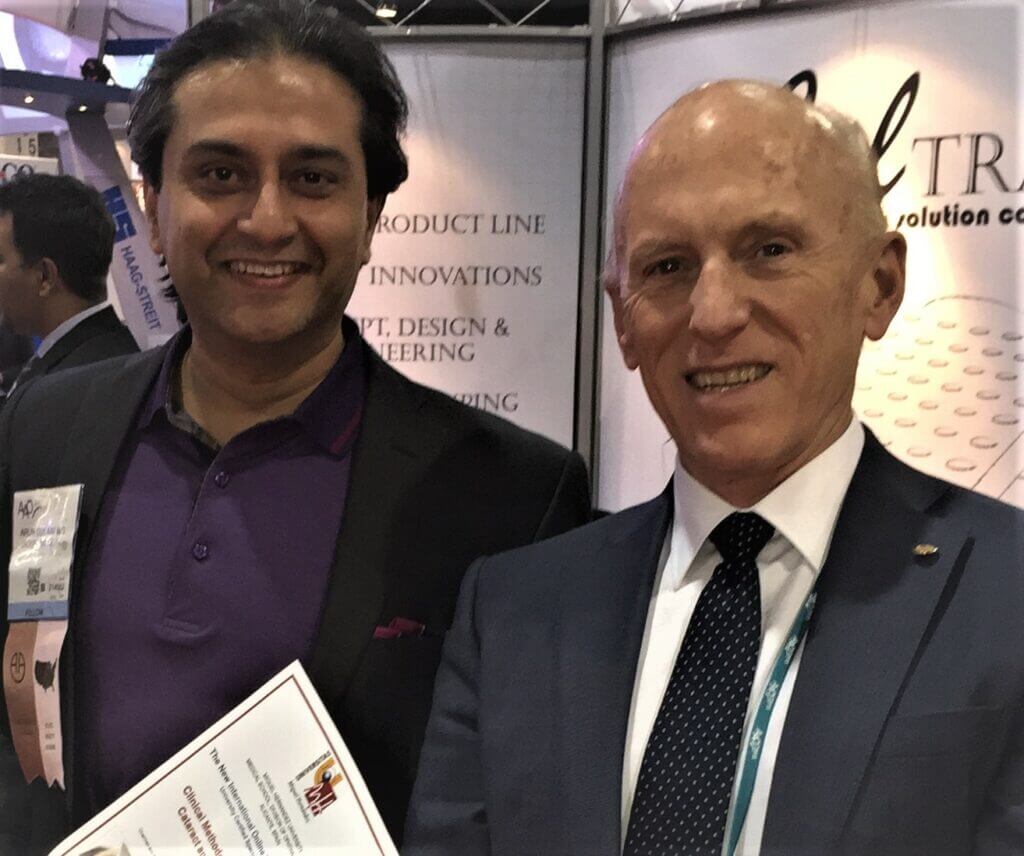 Dr. Gulani is well known in the area of Corneal and Laser Refractive surgery in the major international meetings. He is therefore to be considered an emerging profession, young and promising, with a great potential. My relationship with him is purely professional. I have invited him to speak at some of my courses in European and American meetings. He was nominated Honorary Professor of our University (University of Alicante, Spain) this year to increase this collaboration, as he has important experience in some areas, in which we are interested such as advanced eye surgery & keratoprophesis.

Dr. Gulani is creative and likes to deal with emergent topics and surgical technique. He is easy –going person and has a warm personality.

Jorge L. Alio, MD, PhD (Past President: European Society of Ophthalmology)
Professor and Chairman of Ophthalmology
Miguel Hernandez University of Alicante
Medical Director: Instituto of Alicante
Medical Director: Instituto Oftalmologico de Alicante-SPAIN
---
I would like to strongly recommend Dr. Arun Gulani, both for his academic ability and his clinical and surgical expertise. He is well known both nationally and internationally as a leading expert in the field of corneal and refractive surgery. We have been instructing together at several courses given during major national and international congresses. He has been often invited to these meetings, where he has discussed his innovations in the of refractive surgery and LASIK in particular.

He is a highly ethical physician, very easy to get along with, yet, well organized, effective, and able to teach and inspire other eye surgeons. Sincerely,

Massimo Busin, M.D.
Professor of Ophthalmology
Univeristy of Bonn (GERMANY)
---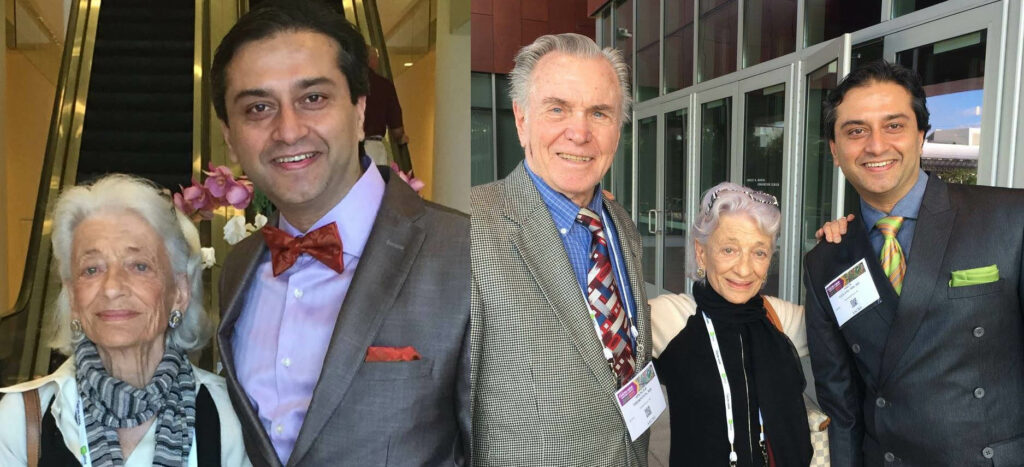 I know Dr. Arun Gulani and his leading work. He is an active teacher at ASCRS and AAO, and runs every year, a very good course on cornea and laser refractive surgeries, which I have shared with top world renowned ophthalmologists (Dr. Herbert Kaufman, from LSU, Dr. Miles Friedlander from Tulane etc.) I think he is an excellent surgeon, an innovative leader, a hard worker and shall make a mark in the world of eye surgery.

D.S. ARON ROSA
Prof & Honorary chairman
University of Paris, FRANCE
---

Dr. Gulani is a living reminder that "Talent hits a target no one else can hit; Genius hits a target no one else can see."

Hasanian Shikari, M.D.
Visiting Eye Surgeon Mumbai, INDIA
---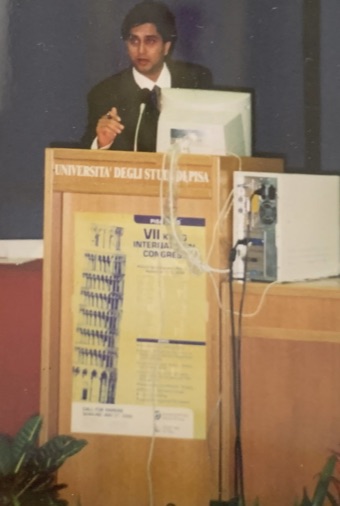 Dr. Gulani was invited to teach his advanced eye surgical techniques here in Pisa- Italy and we, including the attending surgeons were very impressed with his work.He is a world class eye surgeon and teacher.

Marco Nardi, M.D.
University of Pisa- ITALY
---
Dr. Gulani without a doubt is one of the most famous and futuristic eye surgeons in the world and that at such a young age is simply fascinating.

I had the pleasure of inviting Dr.Gulani as a keynote speaker at our world conference in Durban, South AfricaHe was able to grasp what the general level of proficiency of the audience was, and was able to aim at the right level of academic input

There were a host of positive remarks from stalwart eye surgeon sin the audience. We would be happy to invite him another time around.

I experienced him as an ambitious, dedicated, logical and sincere person, with a quest for perfection. It was a pleasure to talk to him and discuss work, social, as well as general issues. I was impressed by Dr.Gulani in such a way, that I'm committed to visit your facility in Jacksonville when I will be traveling to the US next year DV. I listed him as one of my personal international contacts for the future.

Dr. F. Potegiter
Internationally Reknowned Eye Surgeon: Univ of Pretoria, South Africa
Organizer: South African Congress on Eye Surgery
---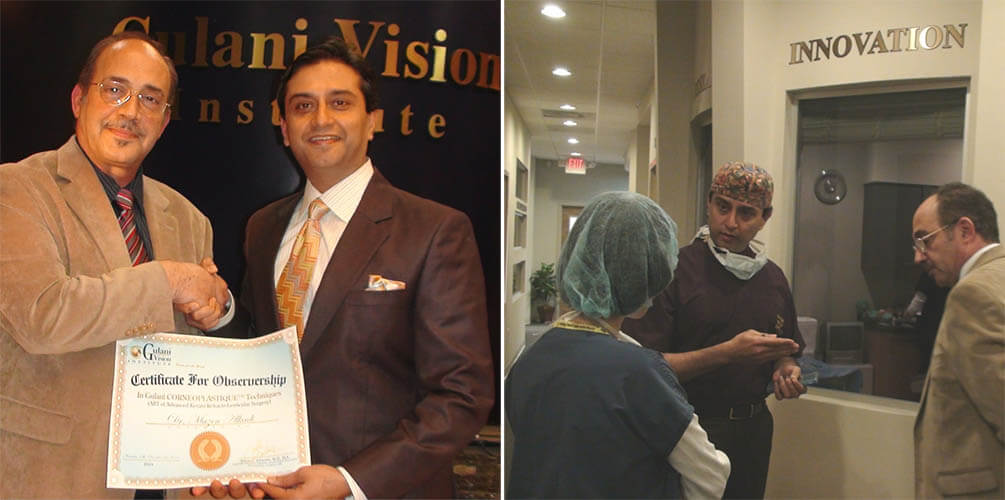 I am Head of department of ophthalmology in Saudi Arabia. Being an experienced eye surgeon myself, I looked to learning from the World's most advanced eye surgeon and had heard and known about Dr. Gulani's amazing work so I travelled to Jacksonville Florida

At the Gulani vision institute, I saw Dr. Gulani's amazing surgeries and techniques. Excellent patient care like 10 out of 10. All the staff in charge with this good care too

I witnessed his ground breaking innovations; Advanced and new ideas and concept regarding eye surgery specially the Lasik corrective surgery and Cataract.

Dr. Gulani in my experience is more than 100% in all fields of surgical skill, teaching abilities and world reputation. He is a true Leader!

Dr. Mazen A.
Eye Surgeon & Head: Dept of Ophthalmology
Saudi Arabia
---

I have in my observership at Gulani Vision Institute witnessed one of the most unique and trademark type of patient care and outcomes which is not seen anywhere in the world.

Excellent results, honest opinions, personalized well customized treatments where every patient is treated like Dr. Gulani's own family.

Brain-Storming for each patient's best vision. Unconventional though logical concepts but absolute bang on 20/20 outcomes even in most complex situations.

I will utilize these approaches asap for vision 20/20 when I get back to India.

Dr. Gulani is Beyond words; most humble, honest, selfless practice, least marketing, no commercial gimmicks and high ethics business with miraculous care for all including complex, disheartened patients.

All of his staff make a perfect business team for GVI.

I would say Dr. Gulani is an ICON! A trend-setter, unconventional hero, magician of ophthalmic surgery world.

Dr. Nagendra S.; Associate Professor & Eye Surgeon
Bombay Hospital and Institute of Medical Science
Mumbai, India
---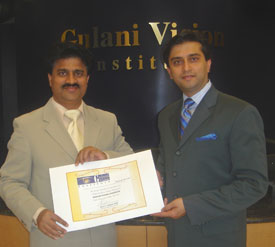 The Gulani Vision Institute (GVI) is an Excellent, Pleasant and modern setup with most advanced technology. Despite my own status as a nationally renowned eye surgeon with over a decade of experience, I was amazed at the level of work being done especially in Lasik surgery and how Dr. Gulani has turned this surgery into an ART of perfect vision surgery.

Dr. Gulani's surgical results are Mind blowing. Never seen before. ie. Lasik outcomes, pristine corneal transplants, advanced cataract surgeries, pinguecula, pterygium next day outcomes and amniotic membrane surgeries.

The GVI staff is very helpful with corporate mannerism, surprisingly good academic knowledge about ophthalmology.

Dr. Gulani loves life and people, he makes patients, staff and other colleagues feel close and caring.

I will not only recommend but tell other eye surgeons worldwide that this is the place to learn the future of ophthalmology."

Dr. Jeevan L
Nationally Recognized Eye Surgeon: India
---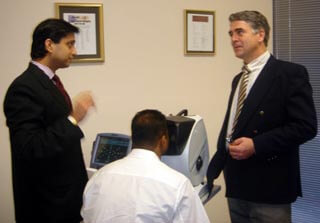 I traveled to Jacksonville, Florida to witness Dr. Gulani's futuristic techniques and am amazed by the results and patient interactions I personally witnessed. It was an honor to witness a Master Surgeon.

Dr. Prof Eduardo Sevenster
South Africa
---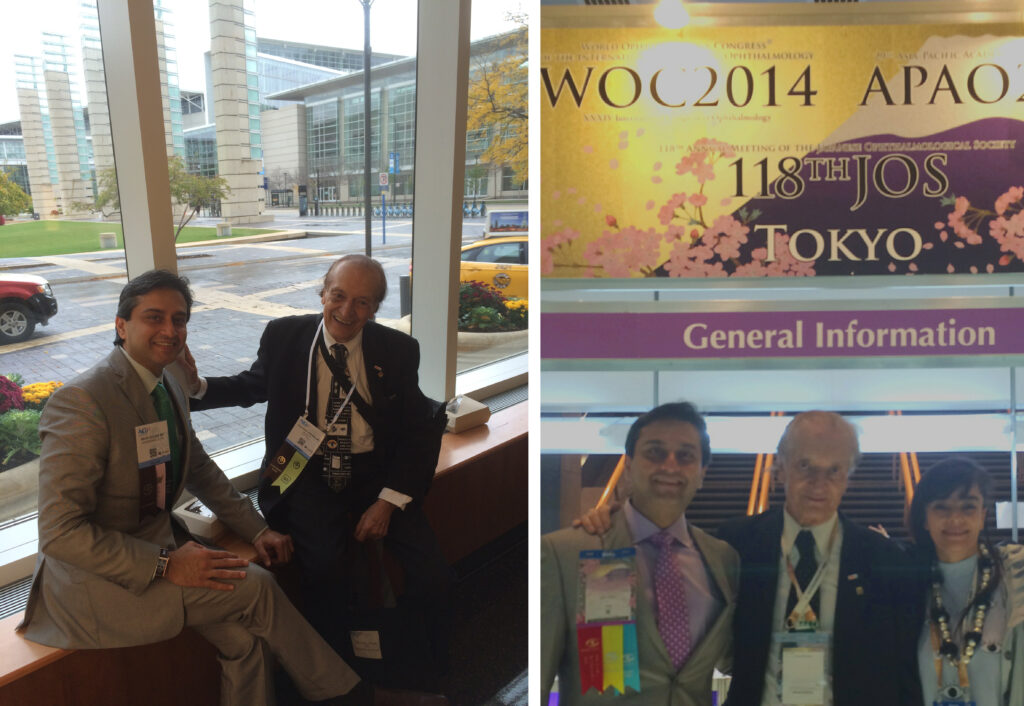 Dr. Arun Gulani is a well known eye specialist that has reached an outstanding place among the teachers and leaders in the world of cornea and refractive surgery. I first met Dr. Gulani in an international meeting of the Keratomileusis study group, more than seven years ago, where he was invited as one of the guest speakers.

Ever since I have followed his career as a leader in the field of cornea and refractive surgery and he was invited to the birth place of Lasik surgery in Colombia to one of our major international meeting as a guest professor in the field of Corneal and Laser surgery and diseases.His enthusiasm and dedication to this medical subspecialty makes him valuable addition to any group or scientific organization willing to develop a high quality Professional eye care.

Eduardo Arenas, M.D.
Prof and Chair: Dept if Ophthalmology
University of Colombia: South America
---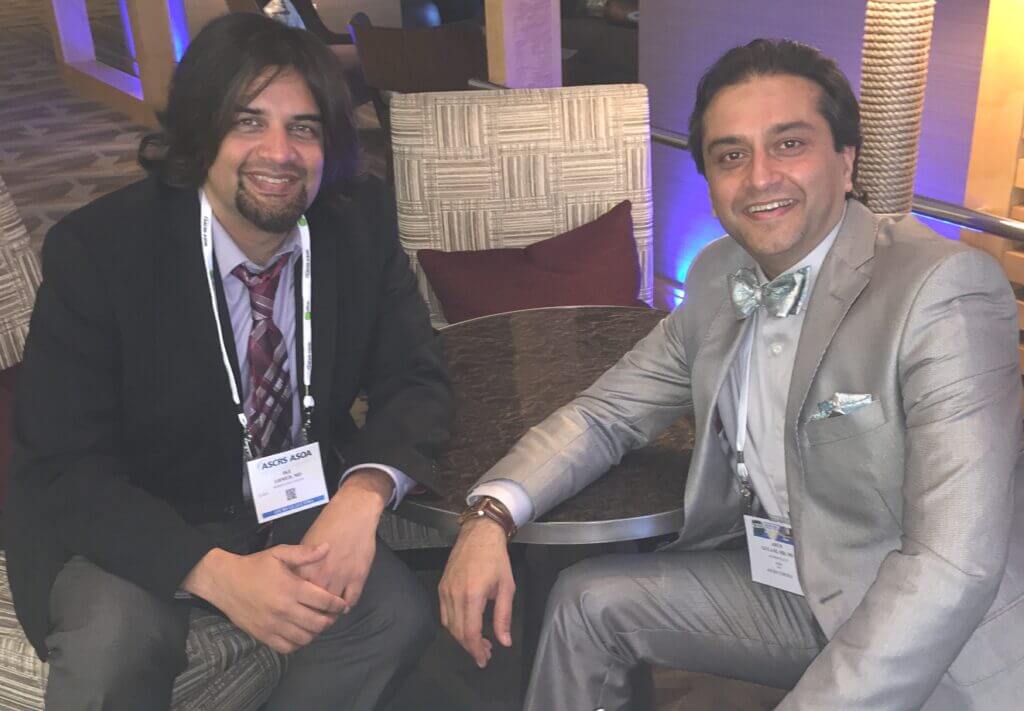 "Dr. Gulani's life work has been to elevate vision surgery to unprecedented levels,"

Ike K. Ahmed, M.D.
Professor at University of Toronto
Canada
---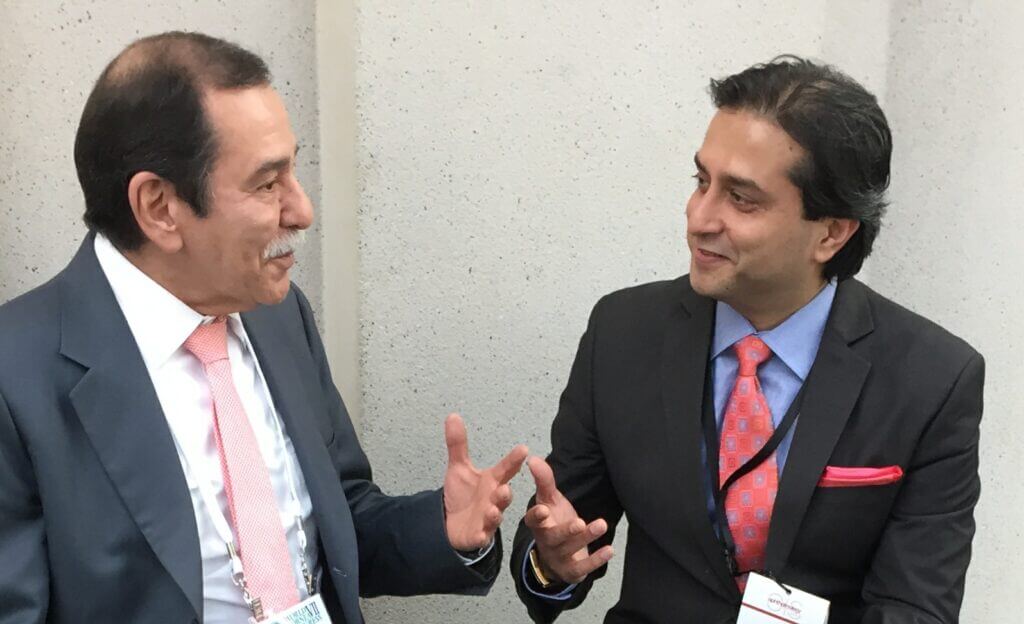 15 years ago after having read several articles of Dr. Gulani in ophthalmic publications I met him personally in the American Academy of Refractive Surgery held in the city of San Francisco, I assisted to his conference and since that date have been in several international symposiums together and have maintained constant communication with him.

Dr. Gulani has a great reputation as a leader in Cornea and Laser Refractive surgery, known worldwide, innovator and discoverer of surgical techniques. He has perfected Lasik surgery and has shared his knowledge in many countries with the spirit of professor.I know him as a person with solid and actualized scientific background and honest in his presentations and statistic information.

I am confident that his professional trajectory can place him at a top level within any organization, city or state.

Dr. Gulani I congratulate you for your professional personality.

Dr. Guillermo Avalos Urzua
Prof. of Ophthalmology- MEXICO
---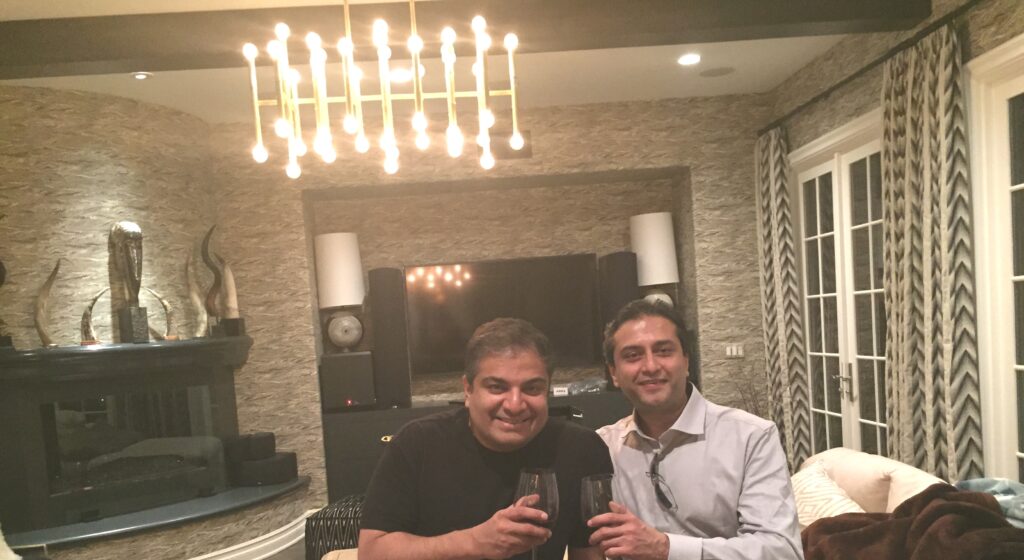 Dr. Gulani has a unique perspective on how he surgically analyzes the eye as a total optical system. With this type of approach he is able to rehabilitate eyes with various types of corneal and lenticular issues to achieve superb visual results. I look forward to reading and learning from his upcoming textbook regarding this art of vision surgery.

Uday Devgan M.D.
Beverly Hills, California
---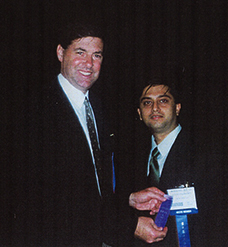 I believe Dr.Gulani's book will be a bible for the refractive cataract surgeon and an indispensable resource for our specialty.

Eric Donnenfeld, M.D.
President of American Society of Eye Surgery (ASCRS) & Professor of Ophthalmology at New York University (NYU).
---

I had the pleasure of flying to Florida to see Dr. Gulani's work on Corneoplastique™ and having shared teaching platforms with him worldwide, I find him to be a Solid guy!

Late Lee Nordan, M.D.
Director & Chief Surgeon, la Jolla, California
---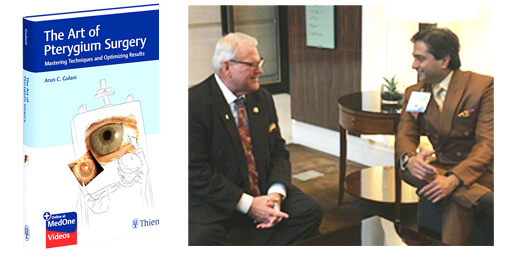 Arun C. Gulani MD of the Gulani Vision Institute has dedicated nearly three decades to perfecting an approach to Pterygium and Pinguecula surgery that generates both an excellent functional but especially a superb cosmetic outcome from day one postoperative. In this book, The ART of Pterygium Surgery, published by Thieme (USA & Germany), he shares his surgical technique pearls in detail with the reader. This is a book worthy of a place in every ophthalmologist's library.

Richard L.Lindstrom MD
Founder and Attending Surgeon, Minnesota Eye Consultants
Adjunct Professor Emeritus, University of Minnesota Department of Ophthalmology
Visiting Professor, U.C. Irvine Gavin Herbert Eye Institute
---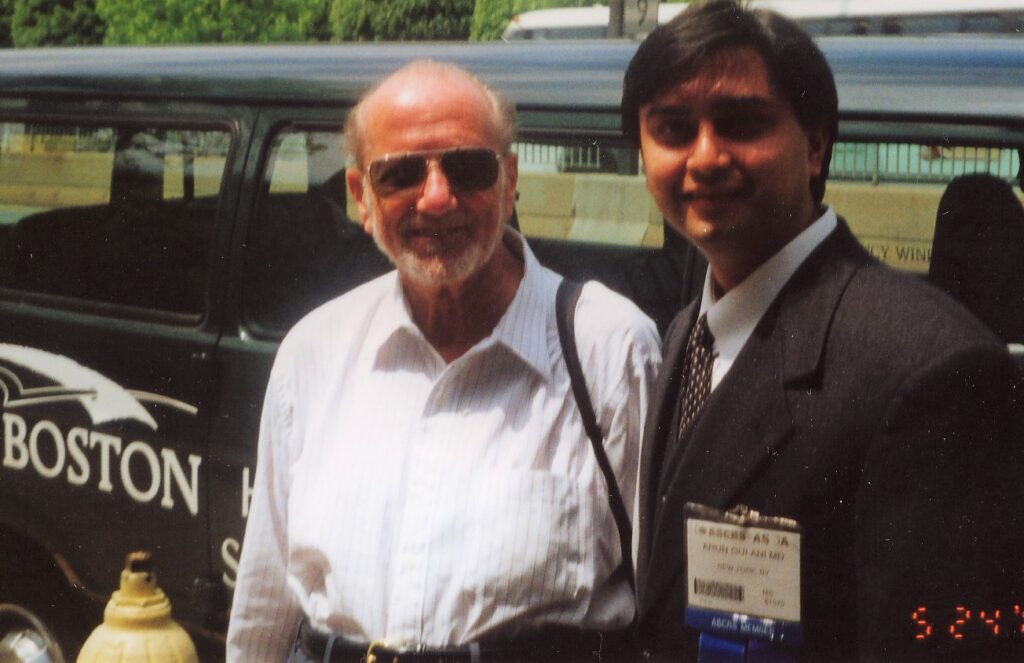 I have closely followed Dr. Gulani's career in the United States, read his papers and attended several of the courses he gave at the American Society of Cataract & Refractive Surgery (ASCRS) and other prestigious podiums worldwide.

I had the honor of hosting him at one of my global conferences, the Quintessence of Ophthalmology in Szekesfehervar (Hungary) in 2000, which was an international gathering of leading ophthalmologists of the world.He made an excellent impression with his innovative techniques in refractive surgery, as well as his original works in ultrasonic diagnostic imaging.

He is an excellent lecturer who prepares his papers well, unbiased and informative. He follows his patients carefully. In his papers and lectures he utilizes his own growing and well-observed, well- followed experiences as well as a careful reading of the literature.

In my experience, he accepts only invitations and commitments that he can keep. He is a very, very good teacher and charming, pleasant man, a reliable researcher and a reliable friend. He strives to excel in everything he undertakes.

Dr.Gulani is a committed family man with two children, so he doesn't accept everything just for the sake of raking up titles, honors and expanding his list of lectures and publications. He only accepts those where he can really contribute to our art and science.

John J. Alpar, M.D., F.A.C.S., Dr.h.c.
Clinical Professor, Texas Tech School of Medicine
---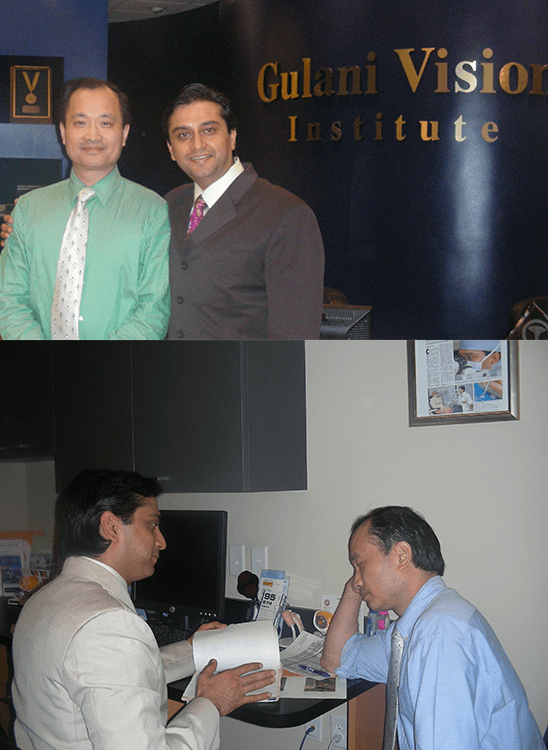 Dr. Arun Gulani is one of the most unique thinkers of our time in ophthalmic anterior segment surgery.

Not only he is a superb surgeon with many innovative instrumentations and surgical techniques to his credit, but most remarkably, he is an original thinker who has devised a unique system of analyzing five "Ss", which serves as a roadmap for anterior segment surgeons of the 21st century, to achieve maximal surgical and visual outcome for our patients.

Dr. Gulani is daring, bold, creative, logical, innovative, and his patient care is firmly and well grounded on the fundamental principle that no matter what we do, our patients come first and we should do everything to maximize their visual outcome no matter how complex the ocular situation is.

Dr. Gulani's upcoming new book represents the best of Arun Gulani's unique and original approach to anterior segment ocular surgery. It summarizes all of the best and most useful and practical pearls that he has accumulated through over a decade of creative thinking and superb operating. The book will be widely read by all ophthalmologists and residents alike.

I firmly believe that it will be an important contribution to ophthalmology in the 21st century in our effort to strive for the best visual outcome for our patients utilizing all modern technologies.

Ming Wang, MD, PhD
Professor: University of Tennessee
---
I am a fellowship-trained corneal specialist and refractive surgeon, and a managing partner of Ocala Eye, PA. I was an instructor at the American Academy of Ophthalmology for corneal transplantation surgery training and have co-authored textbooks on corneal diseases and surgery.

As a corneal specialist I deal with difficult cases referred to me by general ophthalmologists. But occasionally I have cases which are especially challenging – these I have sent to Dr. Gulani. His Corneoplastique techniques have had some impressive results I have personally witnessed on my patients I referred to him.

My patients came back to me very satisfied that there is an option for their unusual problems and quite happy with their results.I am impressed by the personal attention that Dr. Gulani gives to each patient. In addition, he always calls me directly to discuss each patient's situation and status, and this adds a nice personal touch.

Peter Polack, M.D.
Cornea Specialist and National Teacher in Cornea Techniques
Ocala Eye PA.
---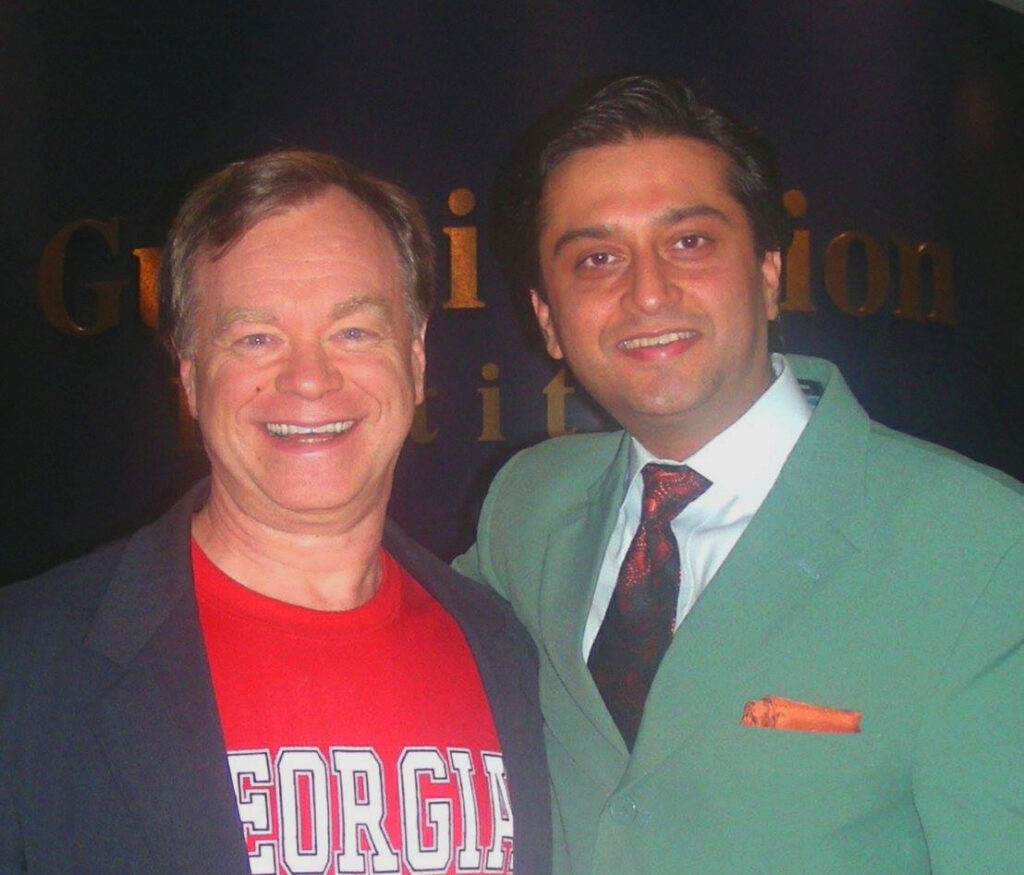 Dr. Gulani's contribution to Ophthalmology worldwide is some of the most impressive work that I have seen in the past few years.

Not only is he a brilliant and talented surgeon, he has systematized an ingenious approach to correcting the eye's optical system. I believe his techniques can help numerous people. In fact I am immediately referring one of my patients for his excellent care.

Respectfully,
Prof. Johnny Gayton, M.D.Warner Robins, GA