William H.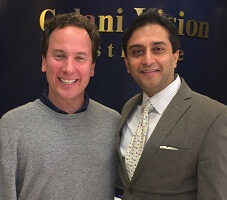 I had to wear glasses all the time, including sports and outside activities, contacts were no longer an option. I had previous Retinal Detachment surgery in my eye.
My eye doctor said that Dr. Gulani was the only doctor to see with my previous eye surgery.
I underwent Laser Vision Surgery on my previously operated eye and feel
Dr.Gulani's skills are excellent, State of the Art.
Bill's wife also had Advanced Laser surgery for her hyperopia and astigmatism and her vision is excellent at any range from distance to intermediate to near.
William H.
Jacksonville, Florida