William B.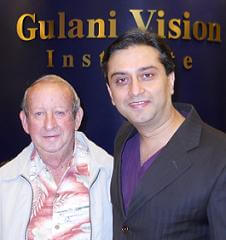 The right eye had a scar called Pterygium moving toward the pupil.
My eye doctor suggested Dr. Gulani for his world famous surgery.
At GVI, my care has been incomparable and my surgery outcomes very successful
Dr. Gulani is great & caring for the patient.
I shall absolutely refer my Golf buddies to Dr.Gulani.
William "Bill" B.
Orange Park, Jacksonville.