Victor M.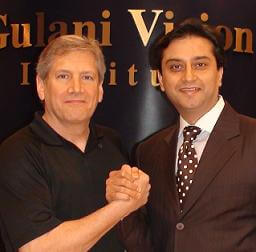 My left eye would sting and felt like something was in it from dry eyes all the time.
We heard about Dr. Gulani after extensive research from patients from all over the planet. After speaking with Dr. Gulani on the phone, I felt his genuine concern and integrity and flew to him.
Our experience at GVI has been Excellent, Everyone here was helpful and friendly.
I put my full trust in him and he answered all my questions.
He performed the MGP procedure for me and my eyes feel like they have a lot of moisture in them.
I believe Dr. Gulani is by far the best eye doctor I have seen so far.
I shall definitely refer all my friends and family to him.
Victor M.
Sayre, Pennsylvania