Thomas M.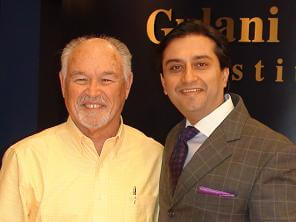 I had cataract and astigmatism and Fuchs dystrophy of my cornea. It was very annoying – reduced vision made it difficult to perform precision duties. I am retired, so I can work around bad days.
A friend, Shirley Padgett, from our church, whose husband TJ had been to Dr.Gulani and could not stop talking about how great he was referred me to GVI.
I was very satisfied at GVI – Treated very well by all.
Dr. Gulani is very professional, friendly, explains procedures and can take time with you as a person.
He performed cataract surgery with Toric lens implants and I am very pleased. Not as much glare at night and feel comfortable to drive.
I am extremely pleased and am referring all my friends to him.
Thomas M.
Jesup, Georgia