Thelma D.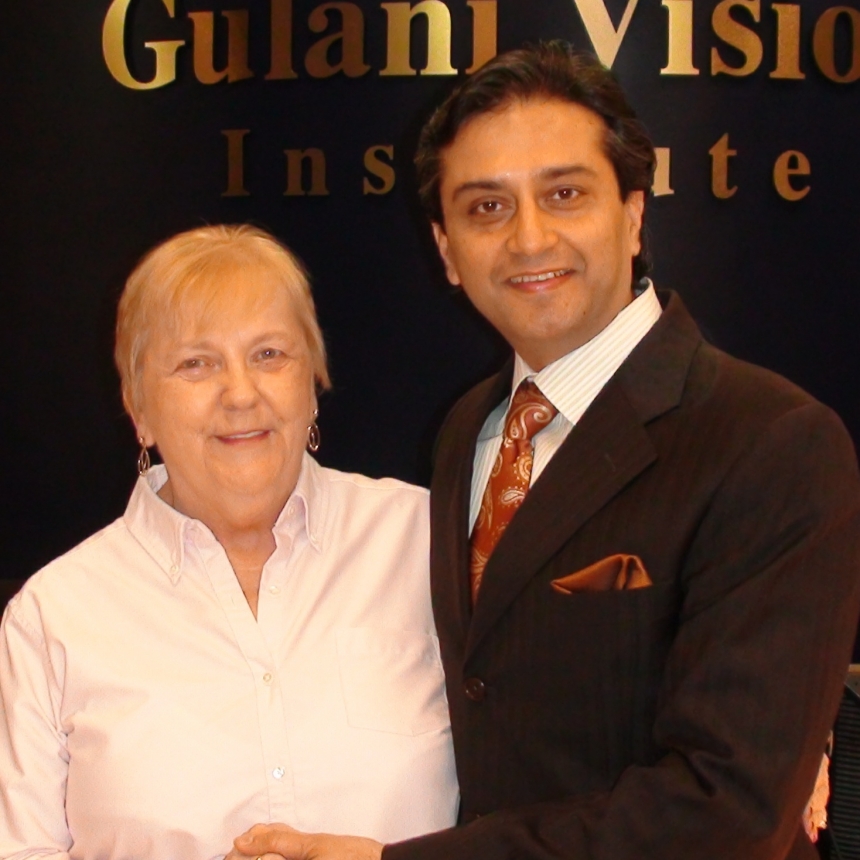 My vision was very poor due to astigmatism, I had to wear glasses and in order to do my work I had to use magnifying glasses or enlarge print on copies.
I was referred to GVI via my regular eye doctor. He told me to see Dr. Gulani, that he was the best eye surgeon in the world.

My experience at GVI was very good. People were honest and personal, made you feel at ease
Dr. Gulani is great and is very upfront with his patient what will try to get out of this surgery, shoot for the best.
He is available to his patients not just staff. He is a very good Dr. who cares about his patients.
I am more than pleased with my vision. It's great to see first thing in the morning clearly.
I will certainly refer my friends and family to GulaniVision.
Thelma D.
Jacksonville, FL