Terry G. (Candler, FL)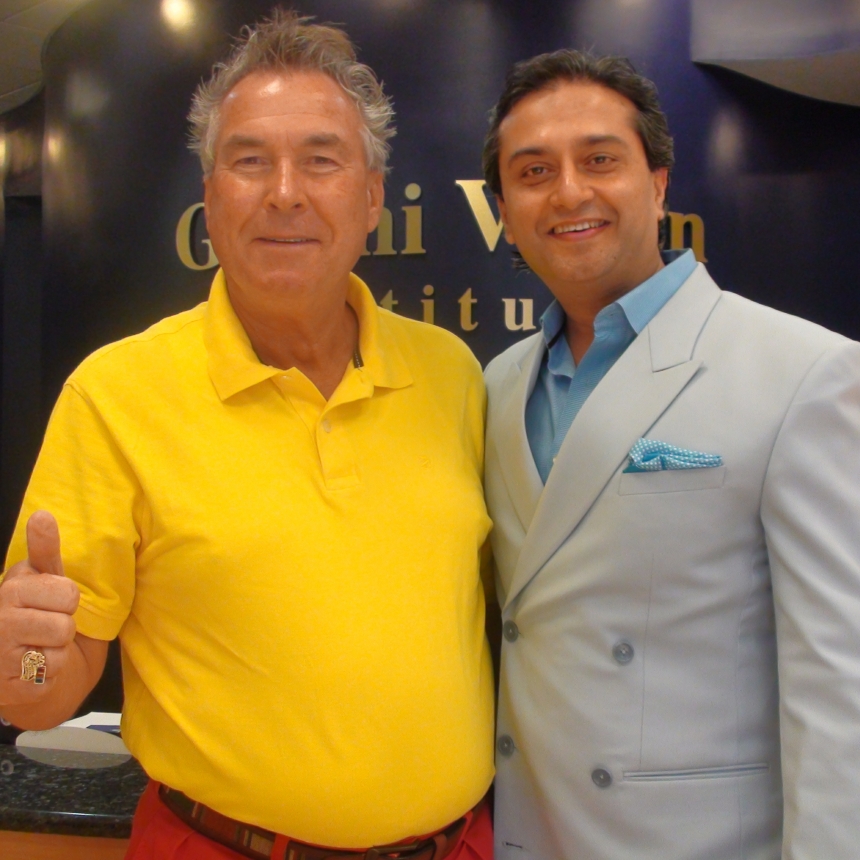 My vision was impaired from cataracts to the point where documents where hard to read. I work outside a lot and glasses can be very inconvenient. My leisure activities were impacted. Even watching a big screen TV was difficult.
My optometrist diagnosed a pterygium in my right eye and said I could go to a local doctor who would perform the standard procedure and there would likely be a reoccurrence in 2-3 years or we could go to Gulani who is an innovator in the field. The surgery was completely successful the day after there was no visible evidence of the surgery on me to a casual observer. Now 8 years later there is no reoccurrence. I could not be happier.
Gulani Vision Institute doesn't feel like a doctors office when you walk in. There are very few chairs for waiting because waiting is very brief. Everyone is friendly, patient, and informative. The office are impeccable. You see an amazing array of patients here. In my visits, I have noticed one particular thing we all have in common. We leave smiling.
Dr. Gulani is amazing. A truly rare individual. When we first met, his high energy and enthusiastic fellow we were impressed. To find him to be the same so many years later; WOW. What a commitment Arun has to providing the best of himself to his patients. He is a life changer.
I feel like life has started now. I am deeply grateful to Dr. Gulani for his views on patient care. He is deliberate even insistent on providing the patients and the patients support personnel with information and understanding. Gulani is warm and engaging making everyone feel welcome and appreciated! Dr. Gulani's accolades proves and supports my view that he is THE ABSOLUTE BEST!
I tell everyone, anytime the topic arises, that Dr. Gulani is the doctor they should see.
Terry Grace
Candler, FL
---