Taylor F.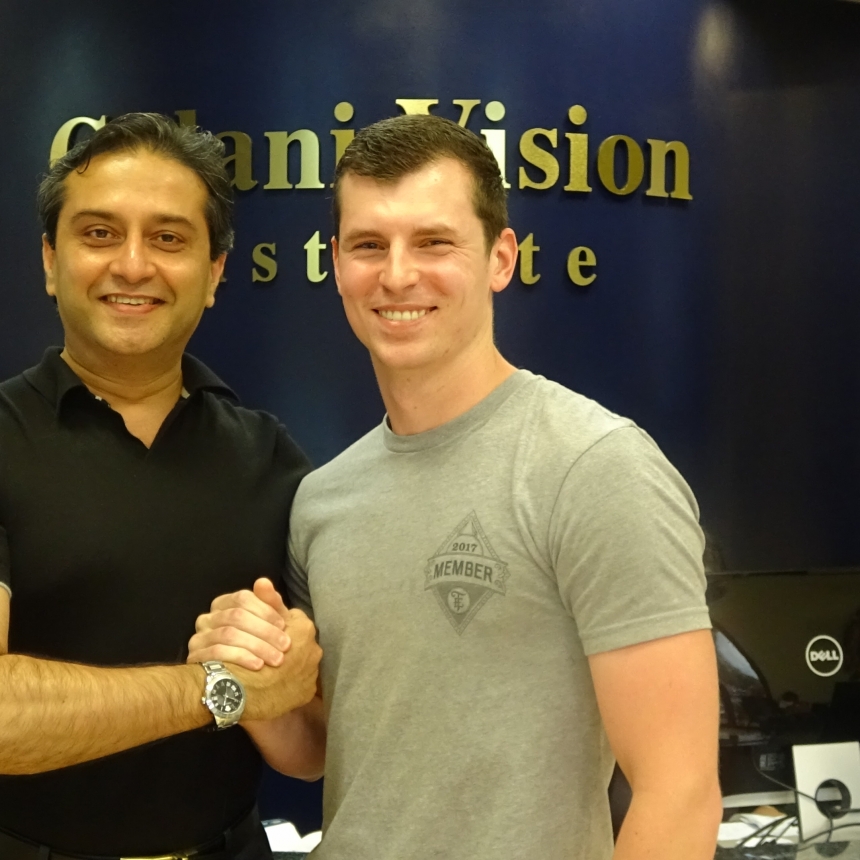 My vision was very blinding in my right eye. This has been the reason I was denied military service.
My grandfather saw an article in the newspaper about Dr. Gulani's breakthrough techniques, after doing some research on Dr. Gulani I thought, "If anyone can help me, it is this man". Also my mother being a nurse in charge at Baptist Hospital did her research.
The staff at GVI treated me like family. They always greeted me by my name as I came in the door. They also didn't turn me away like so many doctors' offices before.
Dr. Gulani is a fighter. When no other doctor in the world would attempt to fix my eye, Dr. Gulani would not give up.I have already seen immense improvements in my vision and I am hopefully for what new career paths have been opened to me now.
Dr. Gulanis surgical skills are unmatched. When every other doctor said that a cornea transplant was the only way, Dr. Gulani insisted, and found his own way to help me when no one else could. Along the way he kept me very informed of each step we had to take and treated me like he was fighting for his own brother.
I would absolutely recommend anyone I meet with vision problems to come to GVI.

Taylor F.
Green Cove Springs, FL.
---