Sudha C. (South Africa)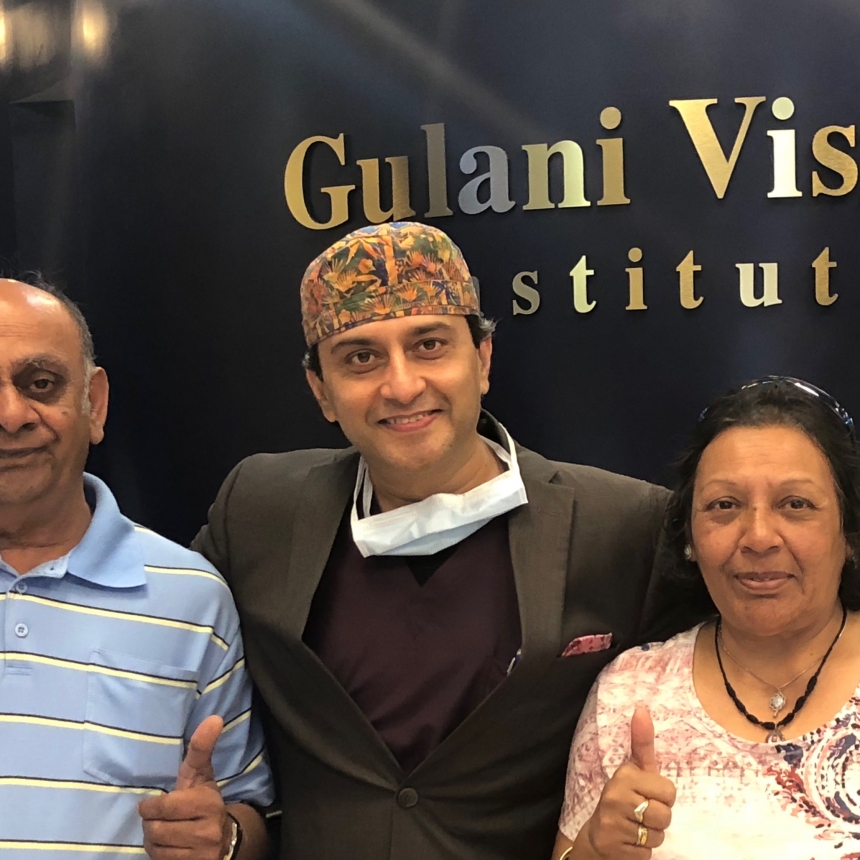 I was unable to perform day to day activities due to my unclear vision.
After
Dr.Gulani's
procedure I was immediately about to see a difference in clarity.
Family members and previous patients of Dr.Gulani insisted I travel to him
after hearing about my condition
where most surgeons had given up on me.
Amazing. Everything from the first consultation to the procedure and the post op meeting was nothing short of amazing.

Dr. Gulani is Highly knowledgeable about what he does and really interested in what he does. You can immediately tell by speaking to him that he is extremely passionate about his practice.
Very happy. I can't wait to experience my new life with clearer vision.
Everything is so well planned and thought out. He really makes sure you understand what is happening. He is so talented and I am thankful he took me in as a patient.
I will definitely recommend anyone to come to GVI for eye diseases that other doctors just do not understand like Dr. Gulani does.
Sudha Channa
South Africa