Steven T. (Waterloo, Canada)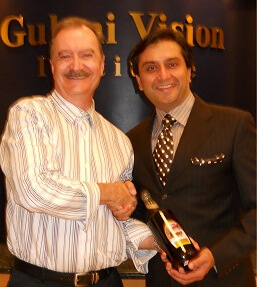 My eyes were affected by dry eye. This affected my quality of life negatively.
Jelena Ristic, a patient of Dr. Gulani's who traveled to him from Canada introduced me to Gulani Vision. She recommended MGP treatment with Dr. Gulani and suggested that I fly to see him in Florida.
Our experience at Gulani vision institute has been great! I especially appreciated Dr. Gulani's phone call to my hotel last night.
He is a very skilled professional.
I feel he performed an excellent MGP procedure on my eyes! I am not familiar with his surgical skills beyond MGP, but his knowledge is remarkable.
I shall surely recommend people to fly to him and my sister is also planning to travel to him to have her vision corrected
Steven T.
Waterloo, Canada