Steve L.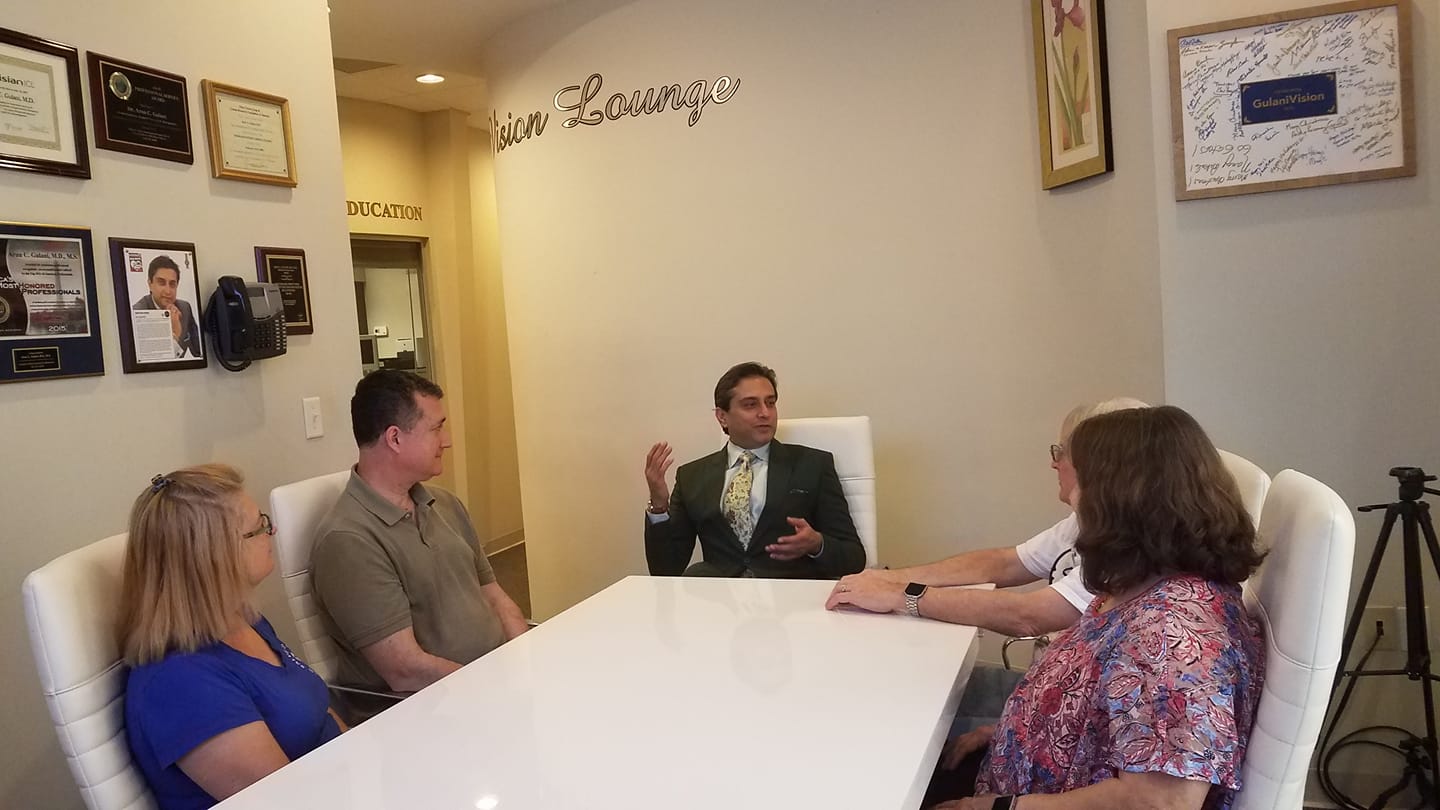 Another great experience with Arun C. Gulani, MD…
Can you believe this is Monday morning in the world's most sought after eye surgeon's office? We are here with other patients from all over the world, Jack & Carol came from UAE. We are having a very nice chat with Dr. Gulani himself & it feels like we are all family tied together by the common thread of Gulani Vision. As a health care professional I do not feel like we are in a doctors's office. When is the last time you have gone to see any ordinary doctor and they spent any quality time with you to chat about your needs, your concerns, your care in depth or just every day life?
And here we are immediately after surgery walking out and words & actions say it ALL!