Rosemary C.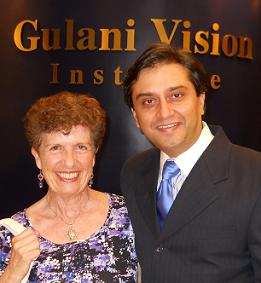 My red eyes made me self conscious and were also painful at times.
I did my research to find Dr. Gulani and also my eye doctor in San Jose said that patients fly to him from all over the world.
My experience at GVI has been Excellent
I trust Dr. Gulani. He performed his "No Stitch" Amniotic surgery for pinguecula on both sides of my left eye and I am surprised at how white my left eye is now.
I think we are lucky to have a doctor with his skills & enthusiasm in Jacksonville.
I shall definitely refer everyone to him.
Rosemary C.
Jacksonville, FL