Roger W.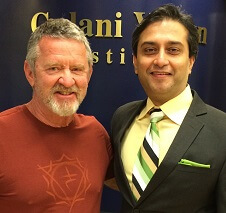 After extensive across the country research for my pterygium, Web site/goodle search. We decided based on first consultation with Dr. Gulani to have him as our surgeon.
At GVI, everyone is Super! Friendly+ efficient staff
I trusted my eyes to Dr. Gulani! He is passionate about what he does + that gives me the feeling he truly cares.
I am very happy I have chosen to do something, a problem with my eyes I have been putting off for decades.
Great! The fact he called me at home to see how I was doing after surgery says it all.
Yes and well worth the travel from anyone from across the country and overseas.
Roger W.
New Mexico