Rodney S.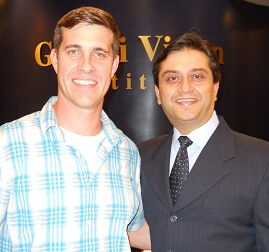 Here I am, 12 Years Later, after Dr. Gulani's No-Stich Pterygium Surgery on my Left eye. Still doing great, I am back for my right eye Pterygium Surgery.
__
My eye looks great and I will not have to answer all the questions about my pterygium, what was wrong with my eye, or having all the redness in it anymore.
Dr. Gulani is a great person who really cares about his patients and is not there just to make a dollar.
He is a great eye surgeon. Just look at my eye and talk to his other patients. He really cares how you feel and what you think he could do to benefit future patients.
I have already been talking to a friend in Oklahoma City and he wants to come to Jacksonville to the Gulani Vision Institute for an appointment.
Rodney S.
Jacksonville, FL