Pam B.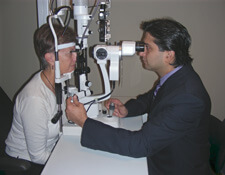 I had Lasik surgery elsewhere and was having some distortion and needed glasses for many daily tasks.
At GVI everyone was very professional.
As for Dr. Gulani, I am pleased to have met a doctor of his caliber. He is also very caring.
He performed his Advanced Laser Vision Surgery on me and I have complete Freedom from glasses!
Dr. Gulani is world class, extremely knowledgable – does his own personal follow up.
I recommended my husband who is a Pilot and he is now seeing great too.
Pam B.