Officer Sidney S. (Tallahassee, FL)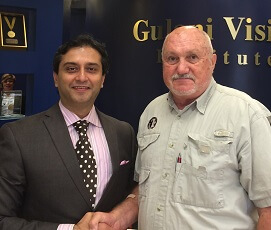 I had cataract surgery with another surgeon and could not see well.
My son (Attorney in Maryland) and my wife had surgery with Dr.Gulani and their results were very good. I came to him too
At GVI, our experience has been Great. Needless to say! Trust him with my eyes.
He corrected my cataract surgeon's complication and brought me to 20/20 vision
Wish "ALL" doctors would take the time like Dr. Gulani to be sure the patient fully understands what he is doing.

I have referred my family to him and do refer all friends too
Officer Sidney "Dail" S.
Tallahassee, Florida