Noel K. (orlando, FL)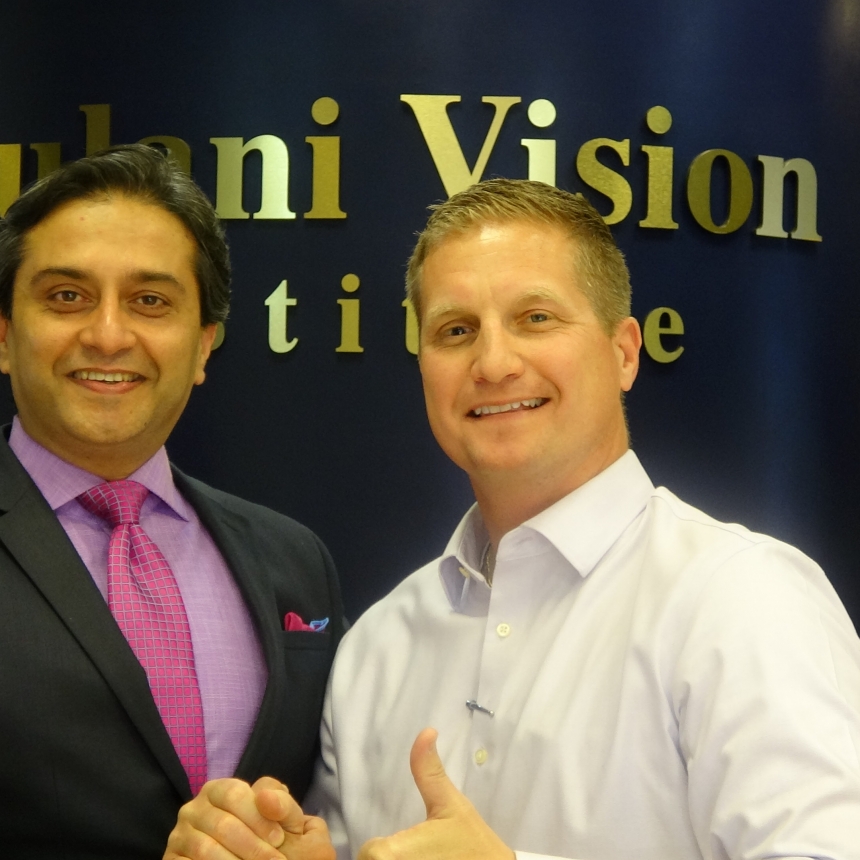 After my corneal ulcer, I was left with a blinding
corneal scar
and that too in my ONLY Seeing eye.
I had a tremendously hard time seeing even with a contact and all previous eye surgeons I saw recommended a Corneal Transplant.

Being the medical field myself , I did extensive research and found Dr. Gulani. After reviewing all of the info on a website, I was convinced Dr. Gulani was worth seeing.

My experience at GVI has been Terrific! Customer service and staff very friendly and knowledgeable.
Dr. Gulani is amazing! I've never had a doctor be so real and be willing to risk as much as me to give me better way of life. There was no false hopes but pure passion, Dr. Gulani made sure I understood my risk as this was my only seeing eye (I had lost my right eye to childhood trauma) and then performed his unique
Laser Eraser
surgery and saved me from a transplant.
After surgery, so far it's been almost like a second chance at life. I see farther, clearer, better now than before.

Dr. Gulani's committment to care is second to none and just awesome!
He is willing to fight for each patient's vision.

I would highly recommend Dr. Gulani to anyone, anytime having vision difficulty. He is simply the best.
Noel K.
Orlando, FL
---