Michael M.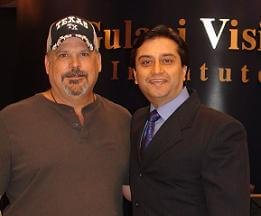 I had dry eyes that always needed eye drops and had a bad pterygium.
Paul-who works at Walmart in the eyeglasses department, looked at my left eye and said I needed to see a doctor and told me about Dr. Gulani – Thanks Paul.
My experience at GVI has been Great
Thanks Paul – Dr. Gulani is the BEST. Very happy with outcome of the surgery
Glad it's behind me. Vision is great.
Thank god for a man like Dr. Gulani and his skills – Thanks Dr. Gulani again.
I will surely refer all my family and friends to him
Michael M.
Jacksonville, FL