Maxine B.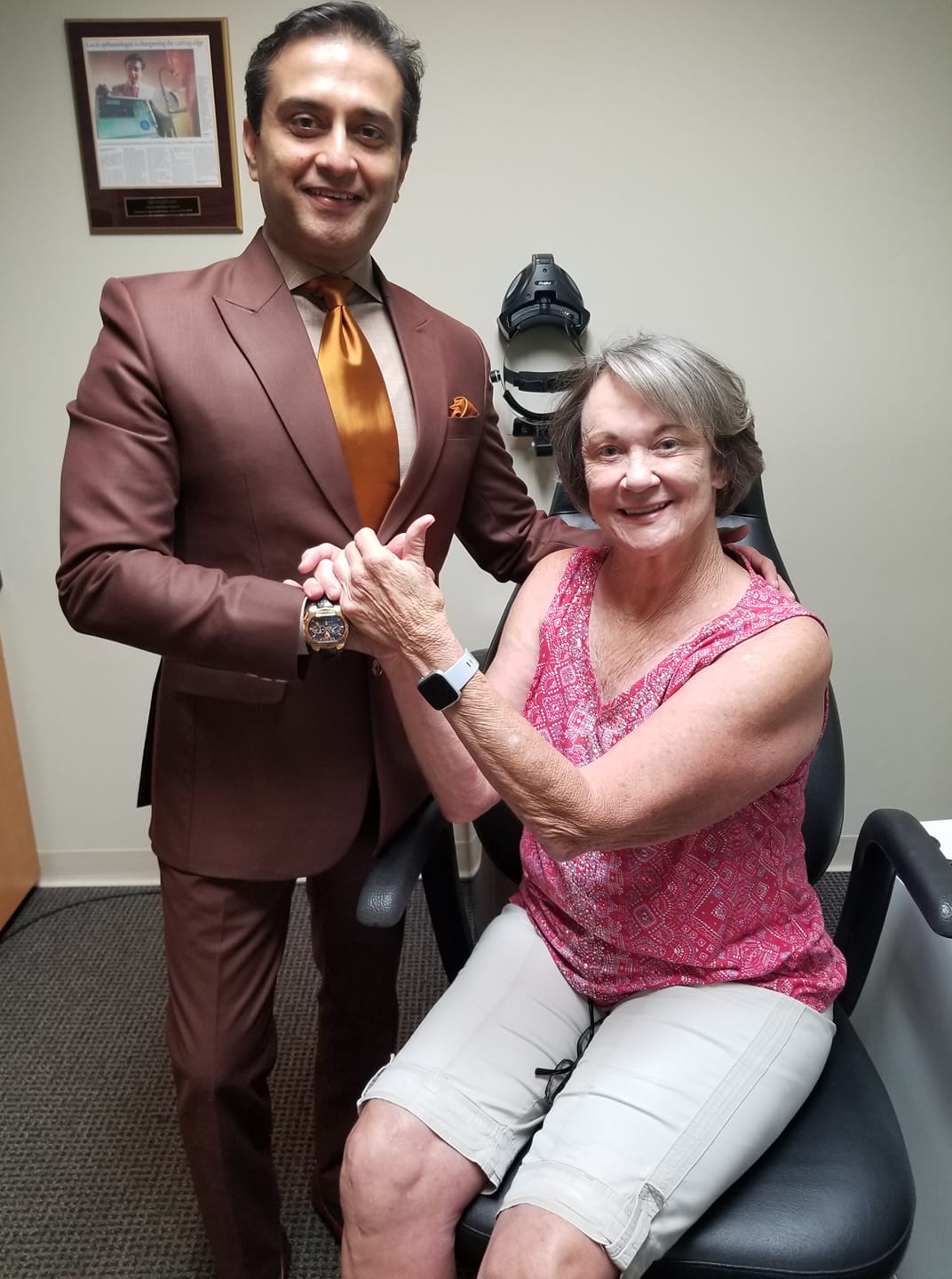 I needed glasses to read and my eyes were red & scratchy all the time, never clean.
My neighbor Betty had surgery with Dr.Gulani and kept talking about her amazing experience and vision and recommended him to me. I accompanied her to a postop visit and met him and knew he was the only doctor I would trust with my eyes.
My experience at GVI has been Very good. The staff is very polite. There is no wait time. They answer any questions you have.
Dr. Gulani is very personable, a real people person. Always ready to answer your questions and explain any and all procedures.
He first performed the Meibomian gland probing and helped my dry eyes and then performed Advanced Laser surgery for my presbyopia.
I am very happy I don't have to wear glasses any more. My eyes are clear, no more red eyes. I can see up close.
I tell my friends that Dr. Gulani is the "go to eye surgeon" now. Forget the other ones.
He has state of the art equipment and his skills are wonderful. Each patient is treated separately, no cookie cutter surgery.
——————————————
In the EYE of the Storm with GulaniVision:
Had I accepted what other surgeons said that I was "Not A Candidate" I would not have been able to do this. Like Dr. Arun C. Gulani does when he stays calm in the EYE of the storm despite doing difficult surgeries. I am now seeing better than 20/20.
Maxine B.
St. Johns, FL
---