Martha M. (Hawaii)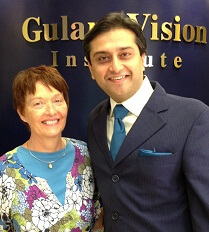 I had terrible dry eyes. I could not go outside without sunglasses or watch TV without sunglasses.
I researched a lot and reviewed various doctors before deciding to travel from Hawaii to Florida to see Dr.Gulani.
My experience at GVI has been Excellent. Dr. Gulani is great. He takes the time to educate you.
He performed the new Dry eye reversal technique and I am already relieved. I feel Great!
Dr. Gulani is well educated and willing to give you information.
I shall refer everyone I know to Dr.Gulani.
Martha M.
Lahaena, Hawaii.