Maria A. (Orlando, FL)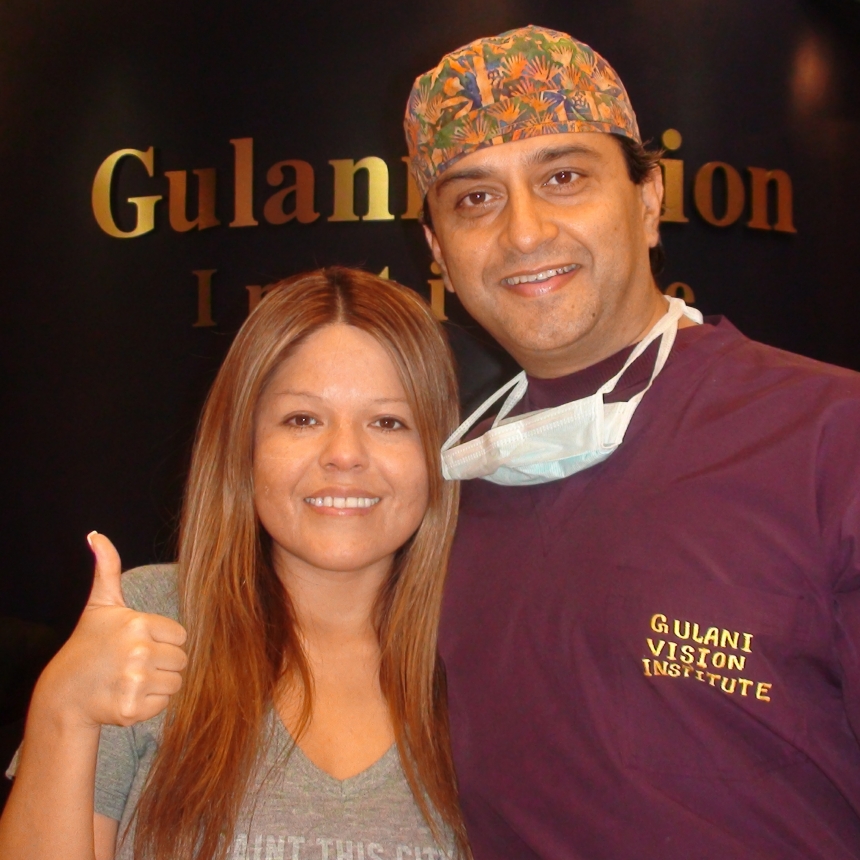 My vision was bad by appearance. It gave me a lot of insecurities. I struggled to deal with people at work. It was a severe problem to me, since I work with people.
I did self research and saw youtube videos and saw a lot of good news on Dr. Gulani. I kept track of all the reviews for 2 years that were consistent.
My experience was very good and I found a lot of help and kindness from Dr. Gulani. I feel secure like I was in good hands.
I'm very grateful to Dr. Gulani. I have a lot of respect for what he does. I think he is very good at what he does. Everything everyone has said about him is true. He has a gift.
I feel like its improve my life quality and it's going to make me feel a lot of changes are coming. I feel more secure.
I only have good thought. I have found this experience out all by myself. He is so worried and considered for me. He has to be the best if not one of the best in the united states.
Yes of course. If they have a problem with vision, or like my problem, I would definitely recommend them. When it comes to your eyes I feel like you need the best treatment.
Maria Arce
Orlando, FL
---