Maheshwar B.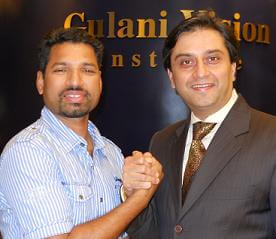 I had retinal surgery and developed a very bad cataract. My right eye vision was blurry and I couldn't read and had difficulty in driving. I used to feel like taking a rest at the end of the day.
After a very extensive search for the best eye surgeon and after hearing from friends about their experience, I selected Dr.Gulani.
My experience at GVI has been absolutely great. Nice staff.
I am very thankful to Dr.Gulani. He knows better than anybody about my situation and he is very optimistic about my vision from beginning.
I feel like my eyes are back and don't need to worry even driving in the night.
Dr. Gulani is great! It does not matter how complex your case is, he wants to pursue the best vision you can be capable of.
I have already referred my friends to him.
Maheshwar B.
Jacksonville, FL