Lynn Juanita H.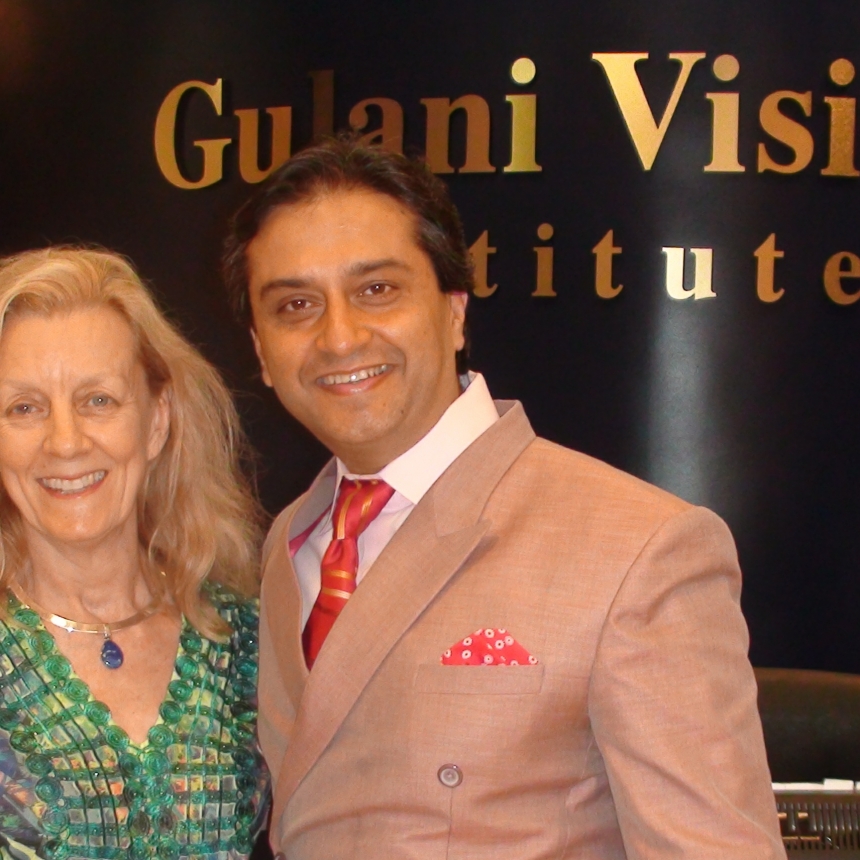 My severe traumatic eye injury ended my career as a visual artist and portrait artist and limited my personal and business life.
Extensive research revealed Gulani Vison. The visionary, hopeful message appealed to me after many hopeless appointments with other ophthalmologists.
I was welcomed and encouraged by Dr. Gulani and his efficient staff and made to feel that I was an important part of their mission
I trust and respect Dr. Gulani and felt I was a member of his family from our first telephone meeting
Hope, confidence, and optimism are returning. I am leaving shadows of poor vision with a guide
Dr. Gulani's surgical skills surpassed my expectation. The level of excellence in all aspects of his practice is unequalled in my experience. After a few days following my corneoplastique surgery, I have gained much knowledge about vision and an understanding of his revolutionary approach.
I will take my experience to Austria with highest praise for the Gulani Institute. I hope others from around the world will learn about this resource and find their way here, to GUI.
Lynn Juanita H.
Austin, TX