Lisa F.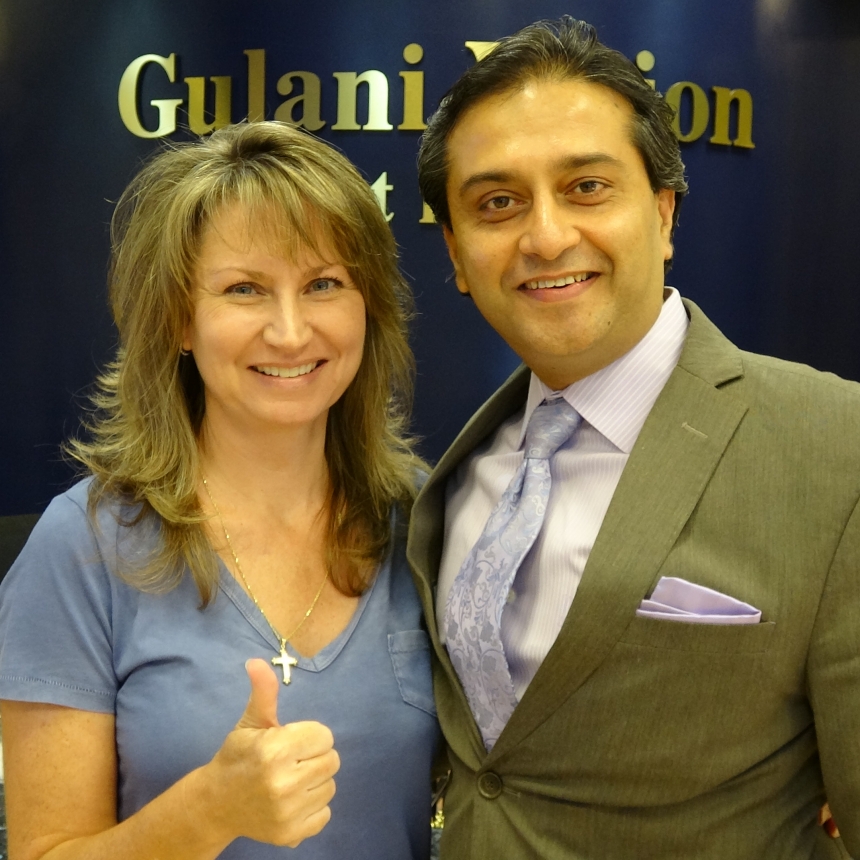 Ive worn glasses for 40 years, since I was 6 years old. I couldn't see beyond 6 inches in front of my face. Contacts were no longer an option due to dry eye, so I was stuck wearing thick glasses even with high-index lenses.
I actually did a Google search after I lost confidence in my last eye doctor. I read up on Dr. Gulani and was so impressed. It was my last hope at being free from glasses.
Dr Gulani spends more time with you than any other doctor I've been to. The staff are all welcoming and truly care. They treat you like family.
He's passionate about vision and wants the best for his patients. He doesn't give up!
My vision is 20/20 at two months post-op. I am no longer hindered by heavy glasses. Its amazing to wake up in the morning and see clearly.
Dr. Gulani strives for excellence and it shows with each patient. His passion and love for vision is evident every time he speaks to you.

Lisa Ference
Jacksonville, FL