Liana K. (Russia)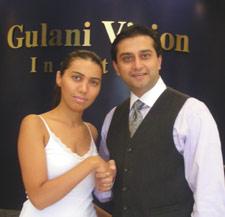 Liana traveled from Russia to seek Dr.Gulani's world renown expertise in correcting Advanced Keratoconus where she underwent his custom-designed Gulani T INTACS surgery and was thrilled with her outcomes.
She was interviewed by News media and is seen sharing her experience at GulaniVision.
Patients with simple to Complex Keratoconus can be corrected back to Vision with Dr. Gulani's custom-tailored surgical innovations.
Liana K
Moscow, Russia
---