Judy W.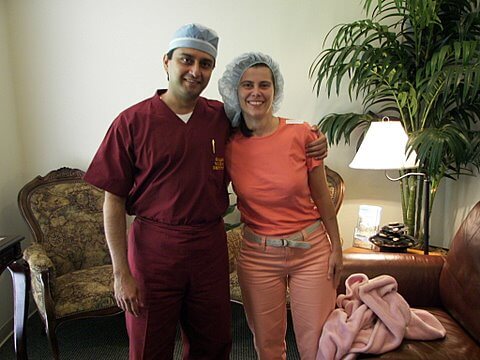 I was born legally blind, and I have worn glasses, and or contact lens for more than forty years. I have never had very good vision even with glasses and contact lenses. I have been seen at four eye hospitals in Tennessee, and I must admit they are considered to be good eye clinics. However, my eye condition was so unusual, and compounded by extreme astigmatism, that all of the eye surgeons advised me, that I could loose a line of vision, and that could be catastrophic for me.
Carolyn Maynard, a good friend of mine who lives in Jacksonville, Florida had Lasik surgery, and it was very successful. She knew of my eye condition, and informed me of her Lasik surgeon, Dr. Gulani. I immediately faxed my eye records to him. Dr. Gulani reviewed my records, and called me to explain my options pending an exam. Within a few days I was in his clinic. I went through two days of eyes exams, and counseling.
On December the eight Dr. Gulani performed Advanced Surface Ablation Laser surgery on both eyes. On December the 9th I could see better than 20/40, and still improving. I can also read without reading glasses. Something that I did not expect. This is the best vision that I have ever had. REMEMBER, I was not only extremely legally blind but also never correctable to better than 20/40 in both eyes. I am already seeing better than I ever did with my glasses and contact lenses and my vision is still improving.
I thank my friend Carolyn for introducing me to Dr. Gulani. Dr. Gulani has given me hope for my youngest daughter (who is as badly affected as me), and a better way of life.
If you, or someone you know has extreme vision problems. THEY NEED DR. GULANI
I, and my husband Ronald G. Ward sincerely thank Dr. Gulani and his staff for the love, and care given to us.
Thank you, Dr. Gulani
Judy W.
Nashville, Tennessee