Jolanda J.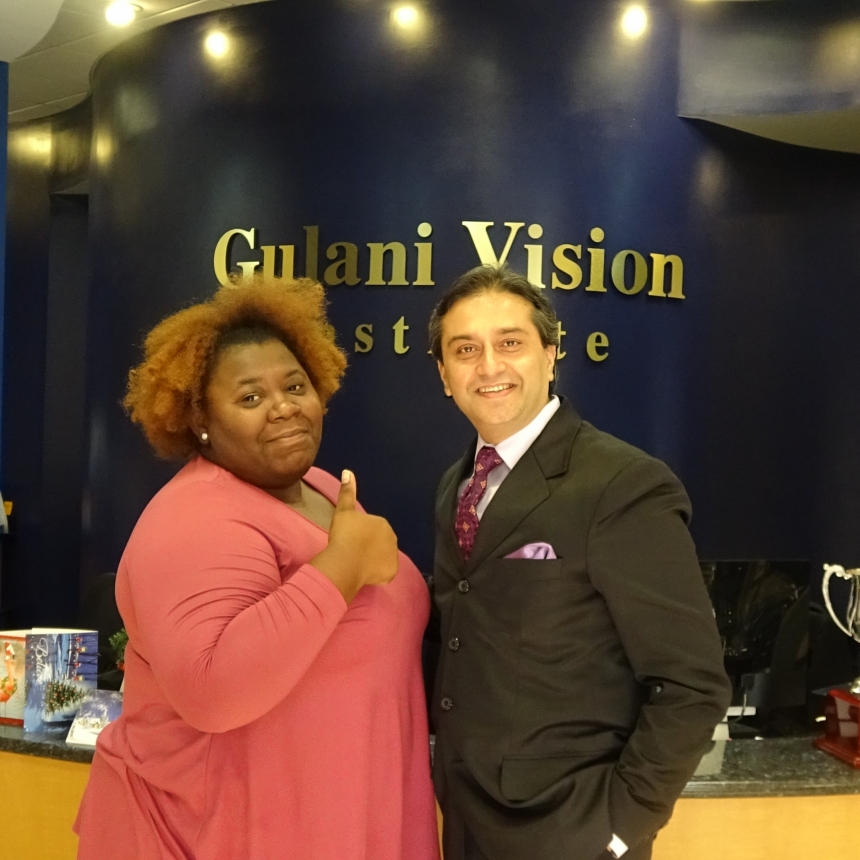 I was Legally blind in my eye. It made me hesitant about being able to drive at night, as simple as that may be. It has also opened up the door for me & my kids to explore so much more. We love road trips.

Thanks to a referral from my primary eye doctor, and After extensive research, I found GVI and Dr. Gulani. He is at the top of his field. Other doctors send their patients here for corrective procedures.

My experience at GVI has been amazing. I get nervous at doctor appointments/offices but at Gulani Vision Institute it was a laid back, professional atmosphere they great me by name.
Dr. Gulani seems to connect with his patients on a personal level. He really cares about your vision. P

After surgery, my vision is now great; I'm not constantly worried that I will lose my vision and not be able to see my kids grow up & experience life.

With all surgical procedures there are some risks. But with Dr. Gulani he asked me to pray beforehand and that was a relief. Some surgeons are overly confident, he let me know he is aware of a higher power other than him.

I have done so already referred others to GVI. I have a cousin who will be in contact to schedule his appointment.

Jolanda James
Starke, FL