Jay L. (Palm Coast, FL)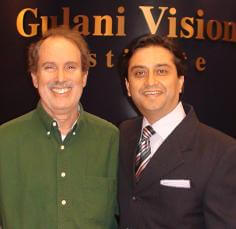 I could not see my fingers in front of my face. I had a corneal scar with thinning and was told transplant was my only options
After extensive research, all trails led to Dr.Gulani and I travelled to him.
My experience at GVI has been Very very good. Very professional staff.
Dr. Gulani has a Caring, Professional attitude. He is the Best!
He actually was able to put INTCAS in my very thin cornea and I am amazed that I can see.
I was fully informed about all procedures and Dr. Gulani saved my badly deformed cornea when no one else would.
I am definitely sending everyone I know to this amazing doctor.
Jay L.
Palm Coast, Florida
---