Janny D.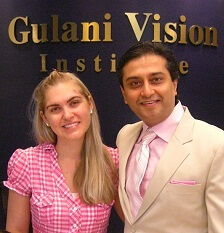 Before the surgery my vision was really bad. I couldn't wear contact lenses or glasses, because I couldn't see due to my keratoconus. It was depressing.
My eye doctor told me about Dr. Gulani and his treatments for Keratoconus
My experience at GVI has been wonderful, you guys took time to explain everything to me related to INTACS surgery.
I feel that Dr. Gulani cares about his patients, and wants to give the best of himself.
I see so much better, way better. I'm really happy. I can finally use my eye!! I can see!
Amazing, really excellent.
Willdefinitely refer everyone I know
Janny D.
Jacksonville, FL