Gonzalo D. (Lima, Peru)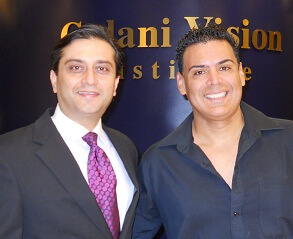 I had difficulty in reading vision after my Lasik surgery in Peru.
My family doctor, Dr. Portalatin told me Dr. Gulani was the best in correcting other surgeon's Lasik surgeries.
My experience at GVI has been Great, everybody is very professional and Dr. Gulani makes you feel very comfortable with what he is doing.
"Dr. Gulani is the MAN, he's all what I heard about him."
I shall Definitely refer my friends and family to him
Gonzalo D.
Lima, Peru