George C. (Deleware)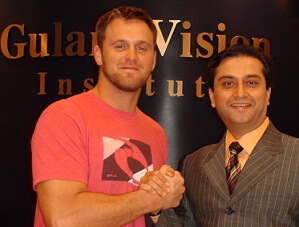 My Vision was fine but I had a large pterygium.
I heard of Dr.Gulani from my internet research and research I did on my own. I came here because I heard and saw what he did.
I had a great Experience at GVI.
Dr. Gulani really knows his stuff and what he did in my personal case was "a work of ART."
He performed his "No-Stitch " Amniotic surgery for my pterygium and my eye looks and feels great. I think he is Great and definitely one of the best in what he does.
I shall surely refer all my friends and family to him
George C.
Bethany Beach, Delaware