Dr. Kenneth K.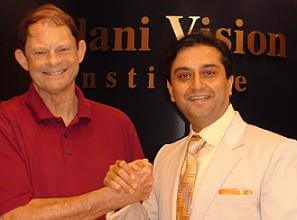 My vision was bad from a corneal scar in my right eye. It was not correctable resulting in reduced vision.
I was referred from my eye doctor who said I must travel to Dr.Gulani for his unique approach to cases like me
My experience at GVI has been very good, professional staff, surgery was expertly handled.
I have had Advanced Laser surgery for my scar and feel my outcomes and experience has been Excellent in all aspects
I shall without question refer everyone I know to Dr.Gulani.
Dr. Kenneth K.
Fernandina Beach, FL

---