Deputy Sheriff Tom F.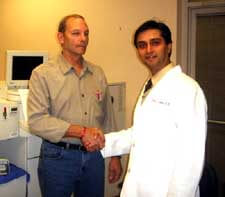 As, Deputy Sheriff, it was extremely difficult to do my job as I was legally blind in my eye. My cornea specialist eye surgeon referred me to Dr. Gulani to see if his advanced eye surgery techniques could help me.
I like knowing what is going to happen surgically and what to expect. I was well informed of all the possibilities.
Dr. Gulani obviously knows what he is doing. I am so much more optimistic now after my surgery with him.
My experience has been excellent.
-Tom Flautt – St. Augustine, Florida
Deputy Sheriff