Dayanna V. (New York)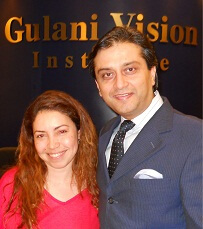 I had pterygium surgery with a surgeon in New York and had bad outcomes. It's impact was very bad in my personal life.
"After a lot of research, I followed Dr.Gulani's work and travelled to him from New York"
Dr. Gulani is great, my experience coming here was very satisfactory.
He didn't tell me what I would like to hear, but him telling me the truth is what matters.
I believe that his surgical skills are awesome.
I think any patient from anywhere in the world should seek him if they want the best.

Dayanna V
New York