Daniel N.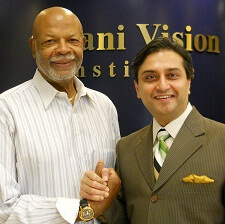 My vision was very poor. Dr. Gulani's Advanced cataract surgery with ReStor lens implants has been a major miracle for me.
At GVI, everyone is Super Good, knowledgeable people.
"Dr. Gulani is a Great doctor, Great attention to detail. Just wish I had done this earlier."

Dr. Gulani is blessed with "VISION" to understand medical, emotional and many other needs of a patient and he then tailors a plan for each patient individually.
I have and shall Absolutely refer people to fly to him
Daniel N
Sharjah, UAE