Dana N. (Mt. Pleasant, MI)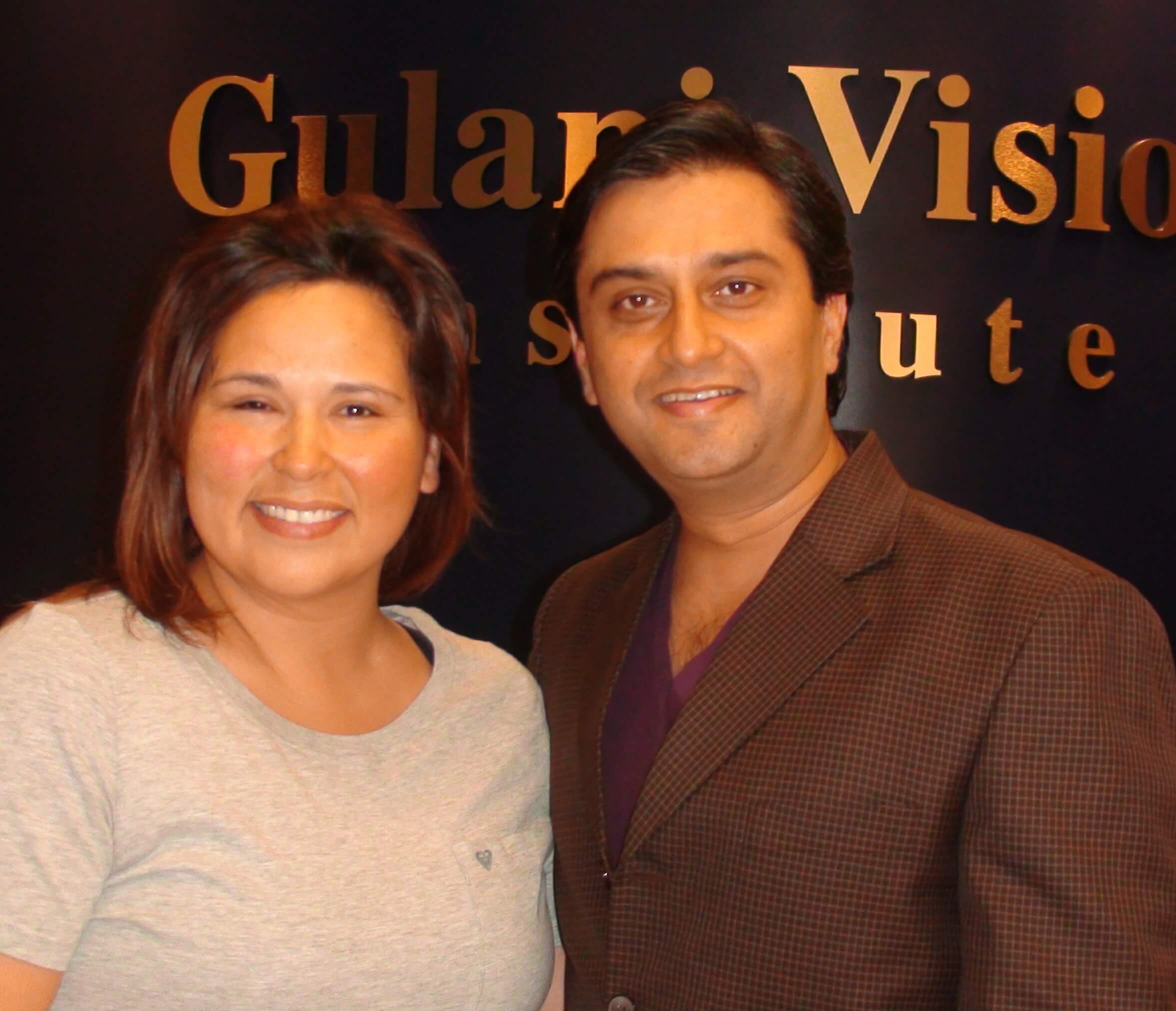 My pinguecula in my right eye gave me a complex. It made me feel uncomfortable when speaking with people.
I saw Dr. Gulani on television "Good Morning America"
Everyone at Gulani Vision Institute is so Warm and Welcoming
Dr. Gulani is very Kind and Caring
He performed his "No-Stitch" surgery for me and now its gone, I can look people in the eyes now.
Happy to know my eyes are clear and nobody can point out that "thing" in my eye.
I feel very blessed to have had Dr. Gulani take the pinguecula out of my right eye. He made me feel comfortable and assured me everything would go smoothly – and it did!
I shall refer all my friends and my family from Michigan to him!
Dana N
Mt. Pleasant, Michigan